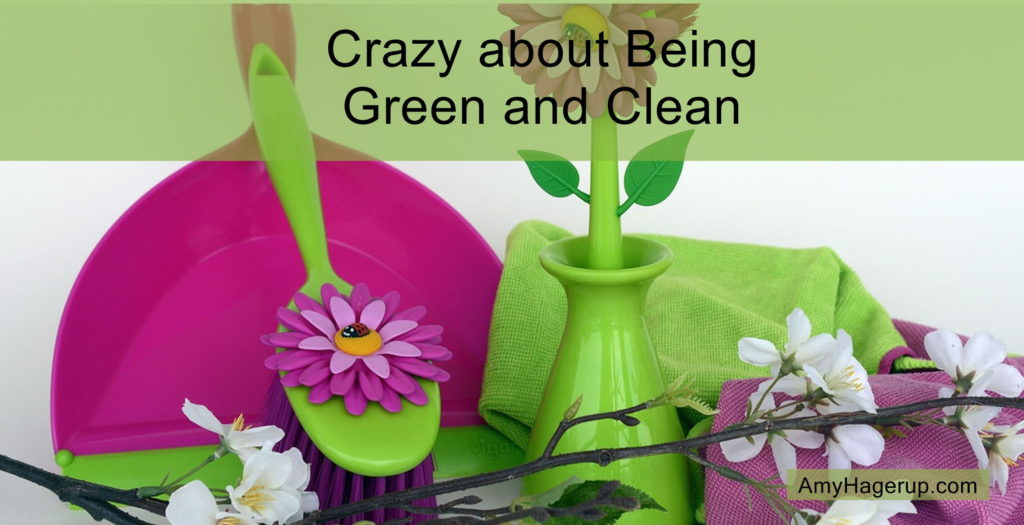 Are you crazy about being clean and green in your home and at your workplace?
Are you a label reader? Do you know bad chemical names like formaldehyde, phenol, hydrochloric acide, sodium hydroxide? Well – the list goes on and on. If so, then we are kindred spirits!
I have a confession to make: I absolutely love Shaklee's Basic H2 All-purpose cleaner. I simply had to tell you about it so you can try it for yourself!
Here's an easy way to be clean and green:
First of all, Basic H2 is concentrated so one 16 oz bottle goes a long way. In fact, you just put in two drops with 16 oz of water for your windows/glass cleaner! Then you use 1/4 tsp with 16 oz of water for your all purpose cleaner. (You know, things like wiping counters, dusting, cleaning your appliances, wiping down bathroom walls.)
Put 1 T. in 1 gallon of water to clean wood floors or no-wax floors. Allow to dry. No rinsing! I have heard of wood flooring companies who tell their clients to ONLY use Shaklee's Basic H2 on their wood floors! Now that is a great testimony for clean and green.
The things I like about Basic H2 are it really works, it is really safe, and my grandkids can safely help clean without getting harmed by toxic fumes.
Well, me too, for that matter, but sometimes moms and grammas are more concerned for their kids than for themselves!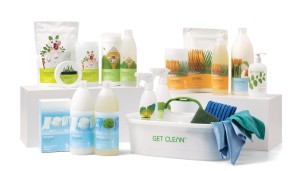 Of course, the main reason we are all looking into green cleaners is not cost and effectiveness of them. It's because toxins are poisoning us and our families. Consumer Product Safety Commission put out a report on chemicals that are commonly found in homes and they identified 150 that can be linked to allergies, cancer, birth defects, and psychological abnormalities. (But frankly, we do want our clean and green products to work and to be cost efficient too.)
The National Safe Council has noted that more children under the age of four die of accidental poisonings at home than are accidentally killed with guns in the home.
With our childrens' lives' & health at stake, should these chemicals even remain in our homes?
I have eliminated all of them from our home and have switched to non-toxic, safe cleaners. I personally use and love all the Shaklee Get Clean products. Check out the Germ-Off Wipes too – great for wiping doorknobs, telephone receivers, stair railings – places germs love to await their next victim!
In fact, my giveaway this month is a canister of Germ Off Wipes plus some samples of other Shaklee Get Clean cleaners.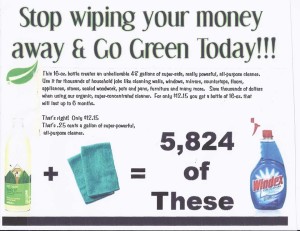 Chemical toxins are poisoning us little by little. Can cleaning products cause breast cancer?
You can purchase the entire Get Clean kit for just $99  (scroll down on this page to see the kit) and get a free membership to boot which will give you a life-time membership with a 15% discount. It's win-win. And during the month of April 2017, you also get free shipping (up to $20) when you order the Get Clean kit.
Check out my recorded webinar about "11 Powerful Secrets to a Healthy Home Environment."
What measures are you taking to be clean and green?
Disclaimer: This post is the opinion of the author and these statements have not been approved by the FDA. This information is not meant to treat, diagnose, cure, or prevent any disease. Please consult your health professional for all your medical concerns and ask how being clean and green can help your health.