Faith Lesson from the Solar Eclipse
| Category: Faith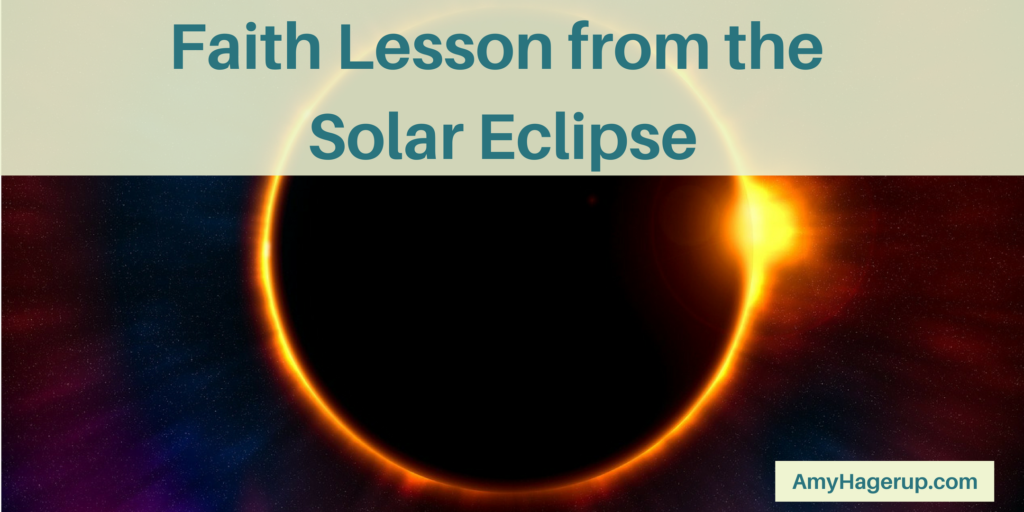 There is a great faith lesson centered on the solar eclipse.
It was everywhere in the news and on social media, and people planned their Monday'sactivities totally around the eclipse (no pun intended – LOL.)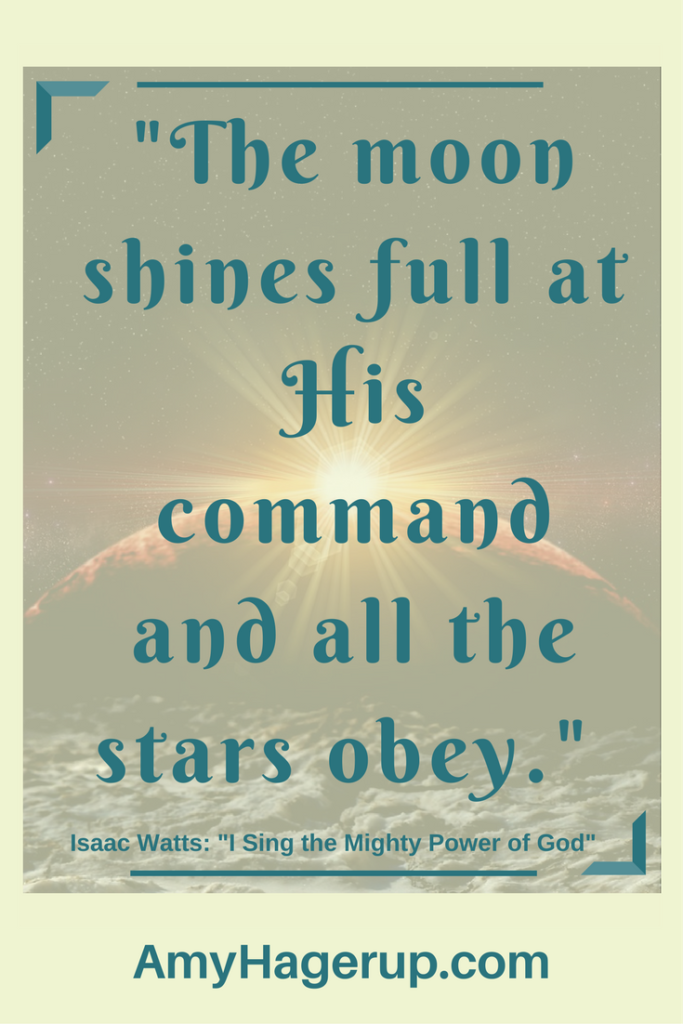 It causes me to reflect on the awesomeness of the SON – God the Creator.
I'm reminded of the hymn "I Sing The Mighty Power of God." It goes like this:
"I sing the wisdom that ordained the sun to rule the day;
The moon shines full at His command, and all the stars obey.
"Lord, how Thy wonders are displayed, where'er I turn my eye,
If I survey the ground I tread, or gaze upon the sky."
Doesn't that give you the chills?
What a great faith lesson – to remember who commands the moon to shine!
Luke 8:25b says: "They were fearful and amazed, saying to one another, "Who then is this, that He commands even the winds and the water, and they obey Him?""
Whatever you are going through right now is under His watchful eye and loving care.
When you are tempted to doubt or become afraid, just look up at the SON and be amazed.
The same God Who controls all of nature has you safely in the palm of His hand.