Hair Loss Specialist Speaks Out on Solutions for Hair Loss
| Category: Natural Skin Care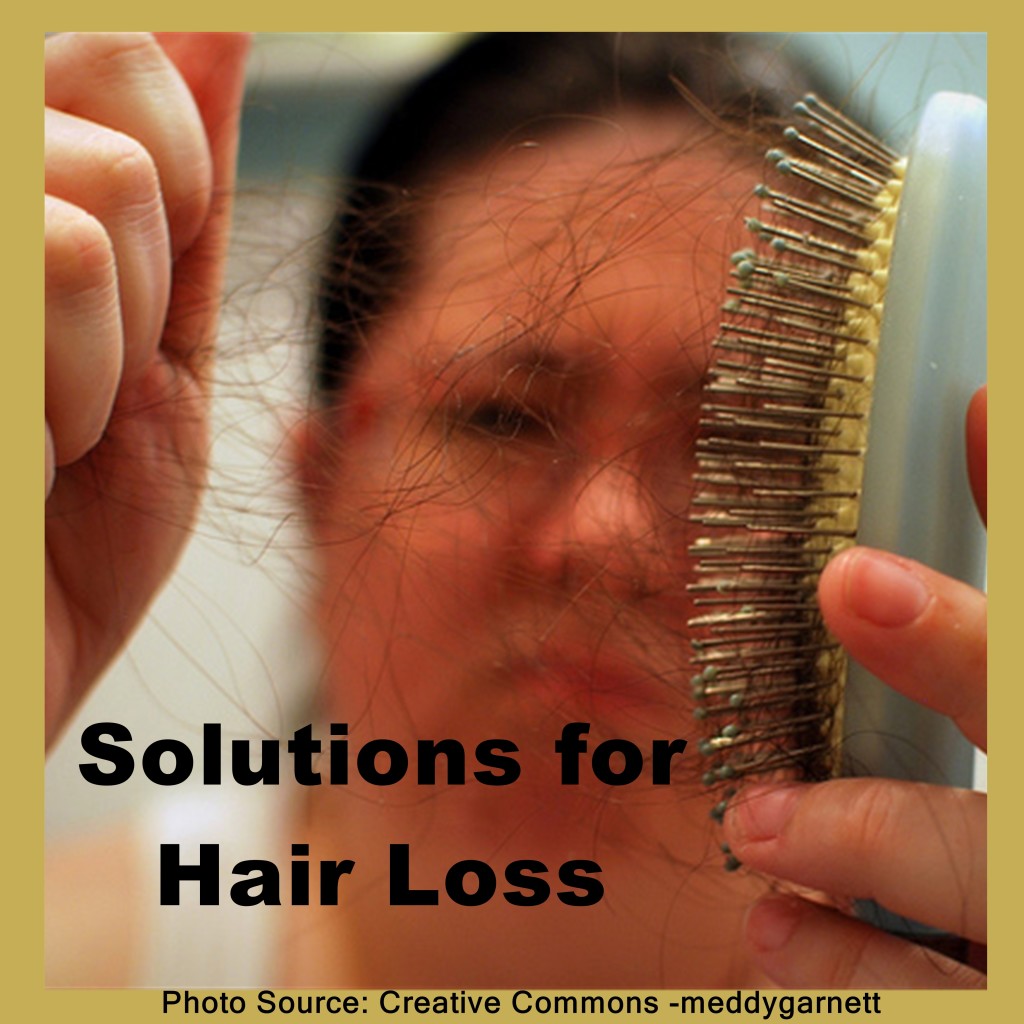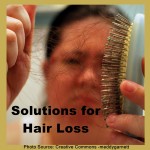 Today I want to welcome Hair Loss Specialist, Carrie Weise, to share with us the solutions she recommends for hair loss.
Here is Carrie's wisdom on solutions for hair loss.
Hair loss is caused by a hormone imbalance, heredity, aging, or seasonal shedding. We shed hair in fall & spring just like the animals shed their coats. Then new hair grows in.
Actual hair loss will slow down or even stop when the hormones are balanced. Heredity and aging cannot be stopped, only slowed.
Balancing your hormones is critical to stop hair loss.
You need to know that the thyroid regulates all hormones. If you are experiencing excessive hair loss, be sure to have your thyroid checked out by your medical professional.

Stress is the most frequent culprit of hormone imbalance, followed by poor nutrition. You must realize that stress and poor nutrition can be the causes of your hair loss, or, at the very least, contributing to it.

In order to slow and/or stop hair loss (except seasonal), I recommend that you use a comprehensive vitamin and hair product approach. This is what I recommend to all my clients with this concern.

Here is a possible solution for hair loss that you can try:
Vitalizer + Stress Relief Complex + GLA or Menopause Balance Complex + Prosante System.
I know this sounds like a lot but I truly believe that you need a comprehensive approach. The Vitalizer alone will provide your body with 80 bio-optimized nutrients. You can learn more about Vitalizer here.
The Prosante system includes shampoo, conditioner, and the scalp treatment. I recommend that you follow the label's instructions and use these products daily for the best results.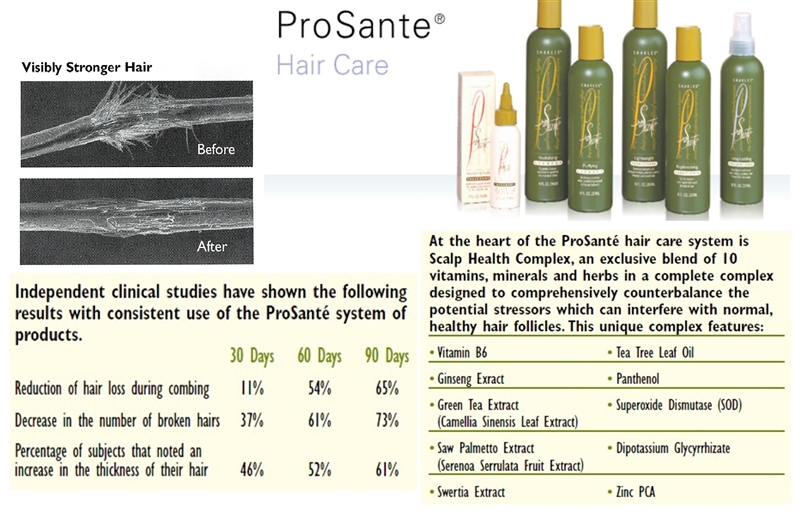 Regular exercise as well as brushing your hair thoroughly each day will increase circulation and make your hair grow faster.
Protein (Shaklee180 or Energizing Soy Protein) & biotin (found in Vitalizer) taken daily will strengthen weak hair that is prone to breakage. Biotin DOES NOT cause your hair to grow. It strengthens the hair and works to reduce breakage.
For it to work, it MUST be combined with niacin & folic acid; otherwise it just passes through. All of these are found in Vitalizer. 
I am a stylist, salon owner, & certified Hair Loss Specialist and have been in the beauty industry since 1987. I found these solutions for hair loss through many experiments, extensive training, and research.
Before finding Shaklee, I recommended another company's supplements and hair loss products. They were okay, but Shaklee has produced the very BEST results.
That's why I am now a Shaklee Distributor."
Thanks for those expert words, Carrie. Here's to healthy hair with minimal hair loss except that seasonal kind!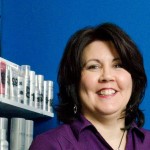 About the author: Carrie Weise is the owner at http://www.Oasis-salon.biz in Ohio.
Health Disclaimer: This information has not been approved by the FDA and is not intended to treat, diagnose, cure, or prevent any disease. Remember to seek medical advice from your health professional for all your health concerns including solutions for hair loss.