How to Massively Improve Your Health with this Principle
| Category: Health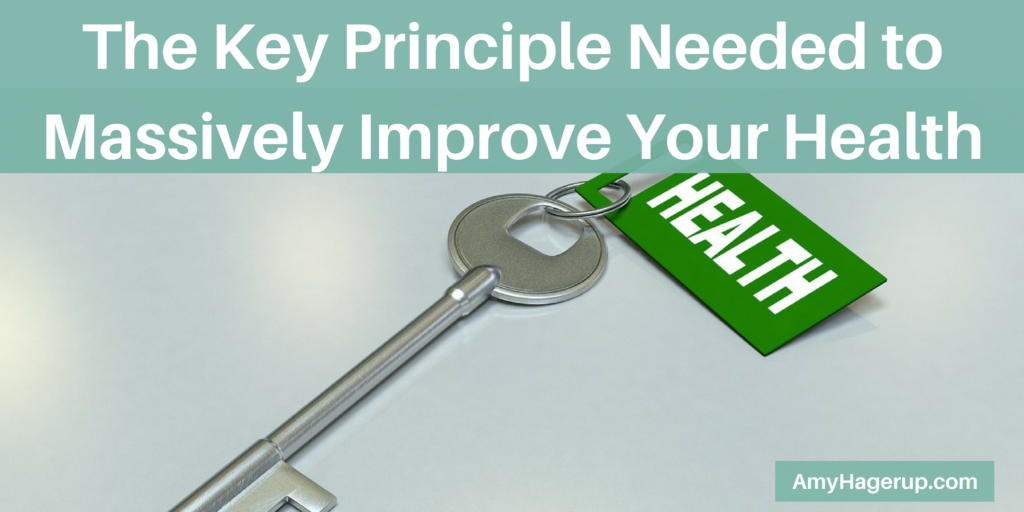 Wouldn't it be nice if there was a magic bullet that you could do to massively improve your health?
I have a powerful principle for you today because whenever we embark on a venture where we really want to improve something, there's always an underlying foundational principle that can help us be successful.
For example. think of a carpenter – for a carpenter that principle would be: "measure twice cut once."
For a sailor, it's "know where the wind is coming from."
For a landscaper, it's the rule of threes – planting in groups of threes."
Now there is a first principle for achieving the best health that you can be in also.
That's what I want to tell you about today.
If you abide by this principle, you can massively increase your success for optimum health.
It's actually a question that should pop into your mind multiple times a day that will become a guiding principle for you as you answer it affirmatively.
Ready for it? Here it is:
"Am I willing right now to make the choice required to make a positive difference in my future health?"
So that choice might look like refusing a second dessert and or going for a walk instead of surfing the web.
Or maybe it will be making the choice to switch from diet coke to iced tea.
It's the choices you make multiple times during the day that affect your health.
I have a special resource for you to help you be able to know what will help your unique body with what you're coping with right now to get healthier.
It's a completely free health assessment where you answer twenty questions and you choose your own three health goals that are most important to you.
Then you will get two scores: you'll get a diet score and you will get a lifestyle score.
You'll also get some recommendations to help you reach those goals that you set and then make some changes. There are five benefits to you for taking the healthprint to help you improve your health.
Now take action! Do some of the things recommended.
Ask yourself the question multiple times a day and then take the assessment again. See how you've improved your score.
So let's start with the question right now and add in this task: "Are you willing to take the time to do this free health assessment so you will know better what kinds of things you can incorporate to help your body be the healthiest it can be?"
Are you?
Go here to start your health assessment right now.
It'll only take you five minutes to answer the questions and then you can get started with improving your body's health.
This is the basic principle here we're talking about – something that we each need to do ask ourselves multiple times a day:
Am I willing to make the choice required to make a positive difference in my health right now at this moment?
Are you willing? Leave a comment below.