Inspirational Christian Story: Ministry Means Giving
| Category: Faith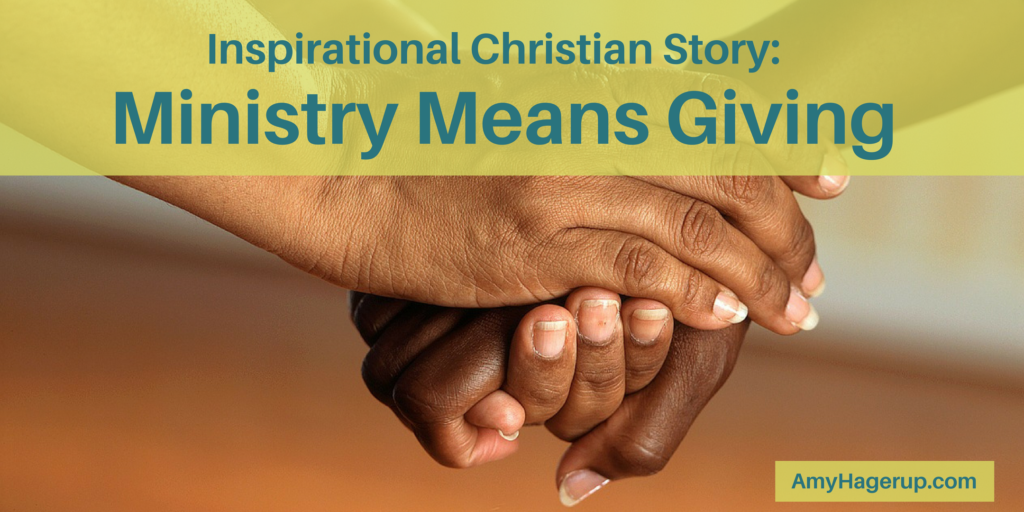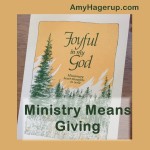 When we were in our first term of missionary service in Ghana, I quickly fell in love with the amazing people God had led us to.
I made some friendships with a couple of teenage girls and began to have Bible Study with them. It was a privilege to open up the Word of God with them to teach them truths and lead them to our Saviour. In fact, I love to share stories about my African adventures with the Almighty's signature on them.
One very rainy day, I received word from my mother that my grandmother had just died. Only a few months earlier my grandfather had died and now my grandmother had left this earth too.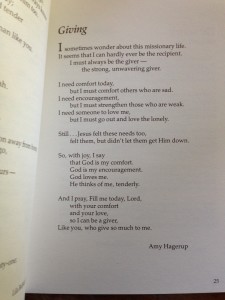 My heart ached as I longed to be with my family at this time of grieving, yet I knew that was not an option.
Sadness engulfed me like a wave.
Suddenly there was a knock at the door. One of my teenage girls had sent a messenger to tell me . . . her father had just died!
What? He was so young! My friend in her teens now had lost her father.
There is nothing quite like the grief of another to snap us out of our own grief.
I quickly gathered my water bottle and Bible to go to her home to sit with her and all the grieving relatives.
Even though I was grieving, I wanted to comfort her in her grief.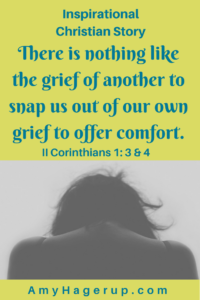 Later I was reflecting on this and wrote this poem that was published by SIM in Joyful in my God: Misssionary Heart-Thoughts in Verse.
                                              Giving
I sometimes wonder about this missionary life.
It seems that I can hardly ever be the recipient.
        I must always be the giver –
              the strong, unwavering giver
I need comfort today,
             but I must comfort others who are sad.
I need encouragement,
             but I must strengthen those who are weak.
I need someone to love me,
            but I must go out and love the lonely.
Still . . . Jesus felt these needs too,
           felt them, but didn't let them get Him down.
So, with joy, I say
          that God is my comfort.
          God is my encouragement.
          God loves me.
          He thinks of me tenderly.
And I pray, Fill me today, Lord,
           with Your comfort
           and Your love,
           so I can be a giver,
Like You, Who give so much to me.
Amy Hagerup 1983
 Are you in the thick of ministry that requires you to set aside your own needs in order to minister to others in their pain?
God uses our own trials so that we can help others who go through the same thing.
II Corinthians 1: 3- 4 says "Blessed be the God and Father of our Lord Jesus Christ, the Father of mercies and God of all comfort, who comforts us in all our affliction so that we will be able to comfort those who are in any affliction with the comfort with which we ourselves are comforted by God." (NASV)
I want to thank you for being used by God to encourage others – even when you yourself need encouragement. Let me know in the comments if this has been true for you.