Inspiring Missionary Story: How God Led Me to My Business
| Category: Faith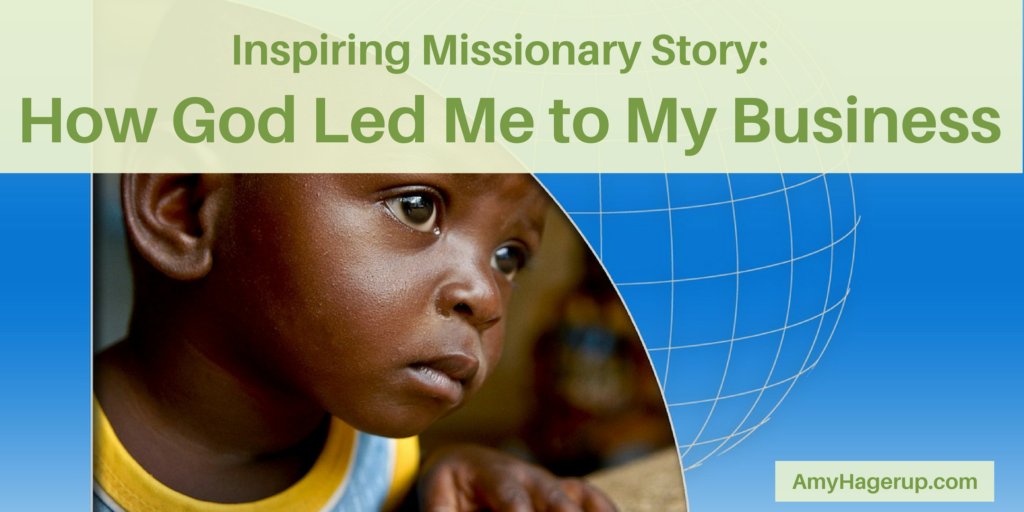 Let me share with you an inspiring missionary story from our time in Africa.
I absolutely loved being in the African culture and learning from the people, eating their food.
It was a wonderful time in our lives while we shared the Gospel with those we came in contact with.
There was a young family that lived across the sidewalk from us with a little girl about three years old. Akos got very sick with a respiratory issue.
She was coughing, choking, and had difficulty breathing with a runny nose and tearing up eyes.
They took her to the doctor, got her on medicine but she just wasn't getting any better. She was still coughing and wheezing while sitting out on the step and suffering like this. One night, there was a knock at our door.
The father had the little girl in his arms and my husband ran outside. They jumped into our pickup truck and rushed to the hospital which was nearby.
But when the nurse took one look at her,  she said "Wa wu" which means "she has died."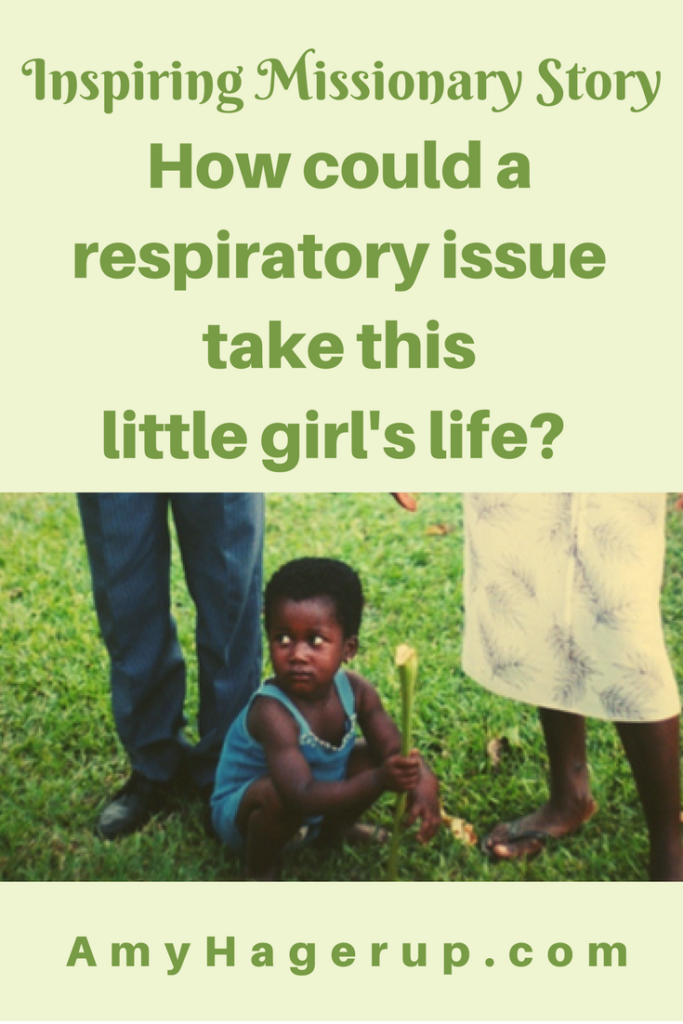 This broke my heart!
How could a respiratory issue like this take this child's life?
And I thought if I ever know what will help to build up healthy cells in our bodies, I would share it.
Fast-forward quite a few years and we were in a Sunday School class before it started and a man shared with us how he had had all his life dark circles under his eyes, lots of prescriptions, and was in general a very sickly man.
He went to a new doctor and the doctor said to him, "I can give you your prescriptions, but if you want you can help your body get better naturally."
My friend said, "I want to do that" so the doctor said, "I want you to find a Shaklee distributor.  I don't sell Shaklee myself, but it's the best out there.  Then he took his prescription pad and wrote names of Shaklee vitamins.
My friend found a distributor, got on the vitamins, and sure enough, over the course of one year, he was able to stop every single prescription he had been on.
I thought about that for about three months and then I asked his wife to come over and tell me about Shaklee because I really wanted to be sure I was building up health at the cellular level.
She came over and presented to me about the products and the science and a myriad of testimonies.
I started with two products: our protein powder meal replacement and VitaLea which is our multi-vitamin/ multi-mineral –  just those two things.
In just four days I felt more energy, more even keel, my joints didn't ache, and I wasn't feeling the need to snack all morning!
So I told my mom and a friend who had fibromyalgia about it and they wanted to try it too.
That's when I upgraded to distributor and began sharing the products with other people. My first month I got a $67 check and my second month I got $127 check just with me, my mom, and my friend ordering.
And I thought, "Well that was easy!"
And there you go!
What an inspiring missionary story about how God led me to my business.
Here I was improving my health and helping them improve their health and Shaklee sent me a thank you check! Sweet!
And I thought back to that little girl and I thought maybe this is God's answer for me. Maybe this is something I can share with others to help them get healthier.
I am passionate about helping you be the healthiest you can be using Shaklee nutrition with the option to build up your own nest egg as you help others get healthier.