Learn the Differentiating Factor for Network Marketing Success
| Category: Home Business Tips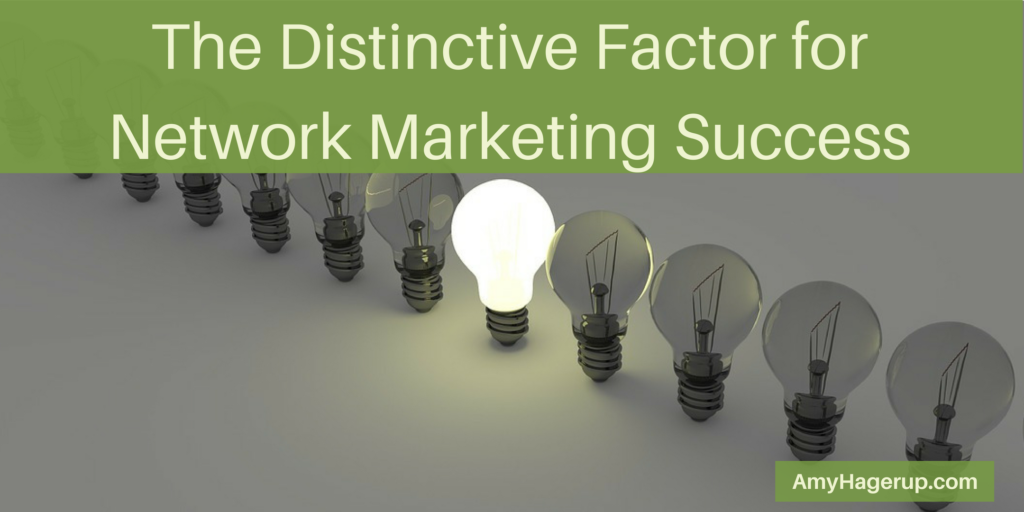 What exactly is the distinctive factor for success in network marketing?
I want to share with you what makes a network marketer successful or not.
Actually, it is probably true in other businesses too, but for our purposes today, we will major on network marketing success.
I have two stories of two different people for us to learn from regarding network marketing success.
The first story is about a sweet lady who loves the Lord and she joined Shaklee to build up her health while also building an income. As she went along, not much happened.
You know what she did?
She went to another company!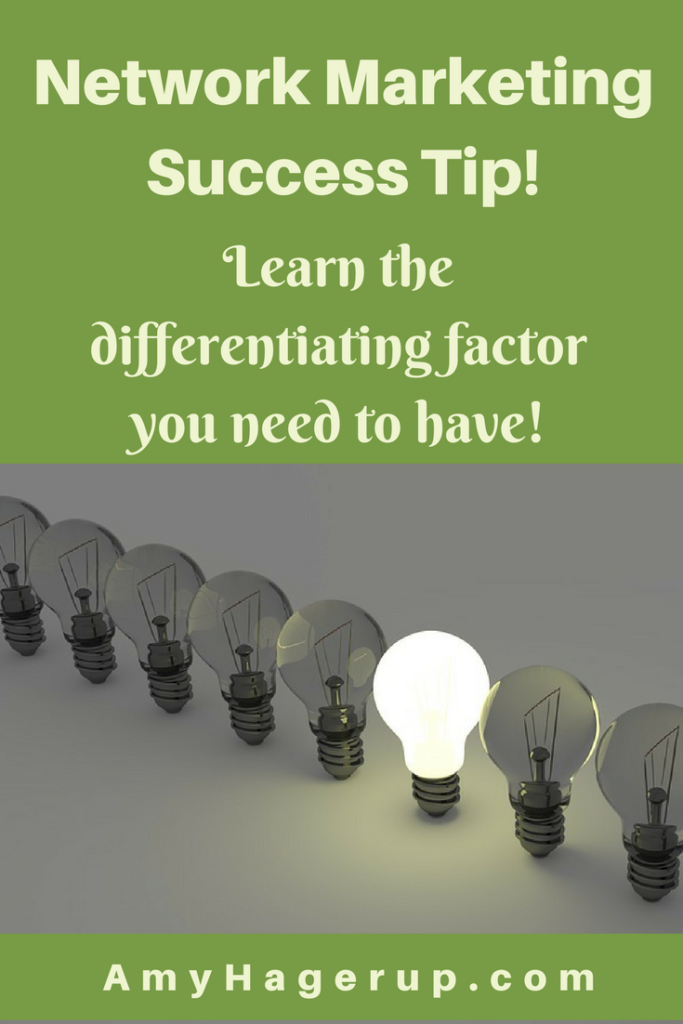 When network marketing doesn't work, people think that it must be the company . . . or their upline . . . or lack of resources.
But guess what happened? The same thing! She was not able to build in the new company either.
And she ended up returning to Shaklee because she liked the products better and Wanted to promote what really worked since they had already helped her get healthier. Now the income is starting to come in for her.
The second story is about another lady who also loved the Lord. She joined Shaklee and began to build a business also. Her business grew like gang-busters and she was able to help others get healthier while her nest egg was building up.
Then she got attracted to another company. She actually left her thriving Shaklee business to build in another company!
And guess what happened? Yes! She reached more and more people and her income was growing bigger and bigger.
She was totally rocking it in this new company!
Now what is the differentiating factor in these two stories that is so important for you being successful in your network marketing business?
Both ladies centered their business on the Lord.
Both ladies had supportive uplines.
Both ladies had a plethora of resources available to them from Shaklee and online marketing.
The differentiating factor was the person herself!
It was what was within. It was what she was willing to do – how she reached out to people – how it was in her heart to reach people.
It didn't matter the company. It didn't matter the upline. It didn't matter the products.
Actually, the products DO matter because you do want them to work. The company DOES matter.
But let's make it a given that you have a good company with good products and good promotions and a good upline.
The differentiating factor your network marketing success is YOU!
I would love to help you learn more about how to promote a successful Shaklee business.