Lose your Brain Fog. Get the Astonishing Power of a Sharp Mind
| Category: Nutrition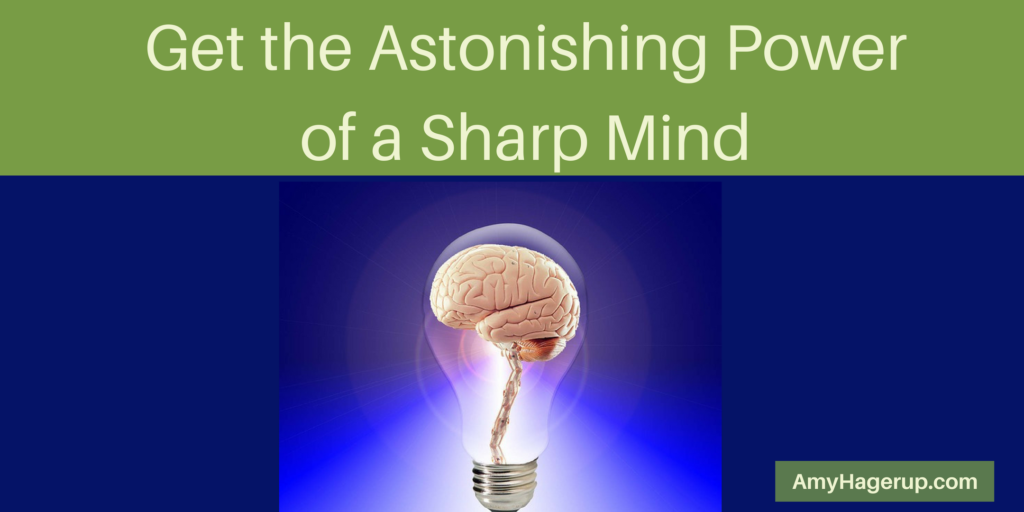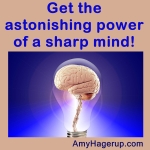 Do you ever feel like you are suffering from brain fog?
 My brother has been having trouble focusing in his work and was complaining about brain fog.  He was working on a project at work and got so discouraged that he wanted to quit.
Then his
MindWorks
arrived through the mail. He started taking one each morning and suddenly, he felt like his brain had turned on! He was able to finish the product quickly and efficiently.
Here are some other happy users stories: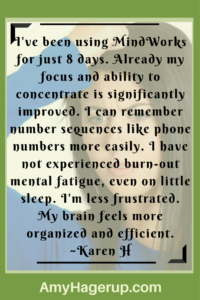 Vicki shared this:  "Just wanted to share that my 20 year old granddaughter started taking
Mindworks
. She doesn't have ADD/ADHD or any other kind of problem, but she is in her last semester of college and works fulltime. She has a heavy load to graduate with her BA in Psychology in December. She said." This is awesome! I noticed my focus improve within 20 minutes."
Mindworks
is a must for college kids.   I too have been taking for over a month. I found that I could absorb and retain more at the convention than I did in the past."
Karen wrote this: "I've been using
MindWorks
for just 8 days. Already my focus and ability to concentrate is significantly improved. I can remember number sequences like phone numbers more easily. I have not experienced burn-out mental fatigue, even on little sleep. I'm less frustrated. My brain feels more organized and efficient."

Jerry's elderly mother was helped: "My mother (84) started using
MindWorks
and within 2 days she was engaging more in conversations. Whereas before she did not talk much. She seemed to have sharper mental skills."
I think I must have heard five different people share with me in the past week how they were having trouble with their thinking or their memory. And one of them is in his late 20s!
Shaklee's MindWorks can help all of us with better brain function.
And if you put MindWorks on autoship, you get another 10% off of the price. Sweet.
Here is Shaklee's guarantee to you:
Use
MindWorks
faithfully for 30 days and if you don't notice a significant difference, Shaklee will refund your money 100%.
You have nothing to lose except your foggy thinking and groping for words or names.
Health Disclaimer: This information has not been approved by the FDA and is not intended to treat, diagnose, cure, or prevent any disease. Remember to seek medical advice from your health professional for all your health concerns.