Are You Making Money Blogging – Here's the Missing Piece
| Category: Home Business Tips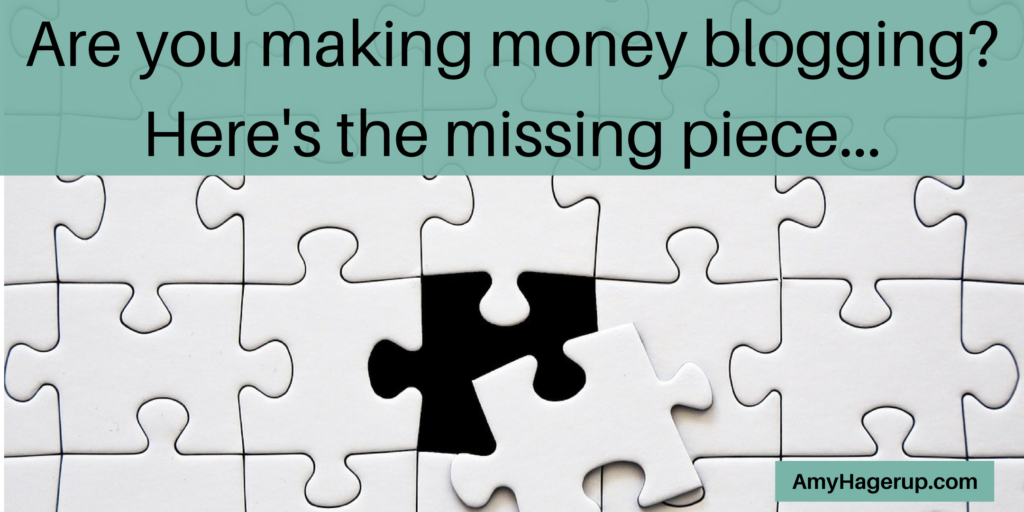 I admit it – I'm a blog addict.
I mean, I absolutely love my time in the evening when I allow myself to visit blogs, learn great info, leave a comment, read others who are commenting, and enjoy the space of living in the cloud of the internet.
I never cease to be amazed at the writers who captivate me with a few short sentences – punctuated with emotion, revealing their inmost thoughts or most hurtful experiences. Someone lost a child. Another one is selling all their extra stuff. This one placed a "comma" in her life to spend time with her college daughter.
This one is a whiz on html and that one is an English teacher reminding me in a fun sort of way of grammar rules. And I absolutely love reading real life experiences with a spiritual lesson.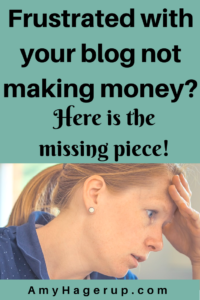 Ahhhh – it is so much fun. Perhaps because I too love writing, I enter each blogger's world anxious to learn and grow and maybe connect with a new friend.
But there is one important aspect that I often see missing on some of my favorite blogs.
Oh, many of you have it in place all right. And I love seeing it there.
And some of you don't have it at all by choice. I mean, you know about it, but you chose to not utilize it.
What am I referring to?
What is the most important aspect for making money blogging?
The most important aspect of your blog  is your marketing funnel.
Say what?
Your marketing funnel.
What are you trying to accomplish with your blog? Yes, we all want to help people by adding value to their lives.
But in addition to adding value, what do you want to accomplish?
Most of us are into spending hours on the internet so that we can make money blogging.
Whether you want to earn income by attracting coaching clients, promoting affliate products, promoting your company's products or personally-created products, or want to make money from advertisers on your internet real estate, or a combination of any of these, the bottom line is still that you want to make money.
I admit that there are some bloggers who truly just want to express themselves, tell their stories, share their viewpoints, and be influential in that way, but that is the minority.
If you are interested in earning income from the hours of time you spend learning the ins and outs of running a blog well, then you need a marketing funnel and a high converting one at that.
What is a marketing funnel?
A marketing funnel is simply a place where you can capture the names and emails of your blog followers so that you can begin a relationship with them beyond what the commenting function allows.
A marketing funnel should include a free resource to give your reader in exchange for his name and email.  This makes it more likely that your follower will opt-in to your list to get your free resource than just a place that says "put your name and email here to get weekly updates from me."
Of course, if your information is already highly sought after, like CopyBlogger and ProBlogger, then you can by all means skip the free resource.
Once you have your follower in your funnel, you can begin a sequential process of sending them emails with more great information to offer value to them according to whatever your blog theme is and leading towards a sale as you offer more resources to help solve their problem.
In order to have a marketing funnel, you need to set up an autoresponder (I use AWEBER), and a series of emails to follow up according to what your blog theme is about.  AWeber will even train you for setting up a marketing funnel.
And there is an art to what these emails contain too.
I learned a lot about setting up marketing funnels through Your Freedom Project, so you can check out my funnel with that program right here.
Here's an idea for you: Opt in to my "Discover 5 Energy Boosting Tips you Can Do Today" and follow how my funnel on this blog works.
And visit blogs in your niche to see what kind of marketing funnel, if any, they have. Sign up for lists in your niche and then study those emails that you get to learn from them and reverse engineer them to get your own marketing funnel set up.
This will be your first step toward making money blogging with a highly-converting marketing funnel.
What is your opinion on having a marketing funnel? Do you have one? If so, is it converting well? I'd love to hear about it.
Photo Source: Microsoft Free Images