How Network Marketing Business Opportunities Can Solve the Rat Race Syndrome, But Are You a Viable Candidate?
| Category: Home Business Tips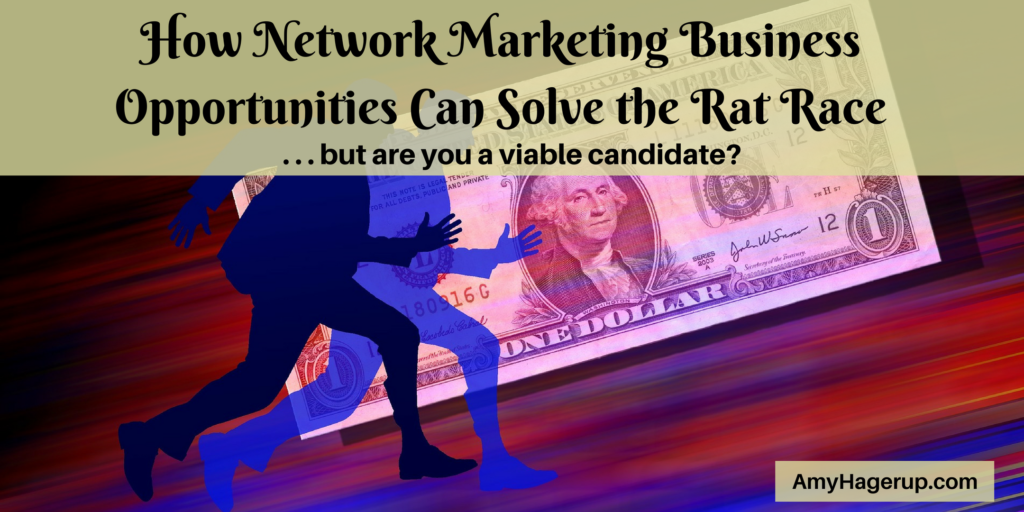 The owner of the natural food store works long hours and her profit margin is small. She falls into bed at night exhausted, only to rise early tomorrow to do it all over again.
The brilliant manager for a cleaning company deals with personnel issues and angry employees. She comes home physically and emotionally spent and lives for the weekends.
The business employee drives home with a cloud over his head. He has been let go . . . again.
The 60+ year old talented Christian radio announcer just finished another interview – it's been two years and counting of unemployment.
The job market is tenuous. Job security has been reduced to almost nothing. It seems that no one is exempt.
No one, that is, except for those who are running home businesses and enjoying being their own boss.

More and more people are turning to network marketing business opportunities to take control of their future.
In fact, 400 people a day join a network marketing company.
But statistics are not real good for success.  Network marketing is not for everyone. I have seen many more people than I like to admit join a company with the plans to earn income to not only fail to make money but actually LOSE money instead!
And then those same people go from one company to another looking for the magic bullet to make network marketing work for them.
If you are considering joining a network marketing company to earn extra income, ask yourself these questions first:
1. Am I a self-starter? Do I take initiative?
2. Am I coachable? Am I willing to follow proven strategies to build a business?
3. Am I motivated (i.e. frustrated enough) to push through the learning curve and inevitable disappointments to get this business going?
4. Do I have realistic goals and steps in place for meeting those goals?
If you feel you qualify based on your answers to those questions, then proceed to these questions:
1. Do I have the capital to invest to begin this business? (Hint: it doesn't involve huge capital like buying a franchise requires, but it does require a small investment which I see as a good thing. It helps with your commitment to do what it takes.)
2. How much time do I have to build a business?
3. Is there a preliminary step I should take to position myself for success before joining?
Still a go? Great.
Your next step is to evaluate different network marketing business opportunities and begin to look for a good sponsor who will be committed to training you and seeing you become successful. I wish you all the best as you do your research! Check out my favorite one here.
Network marketing is a great way to leave the rat race behind! I know I did it and you can too!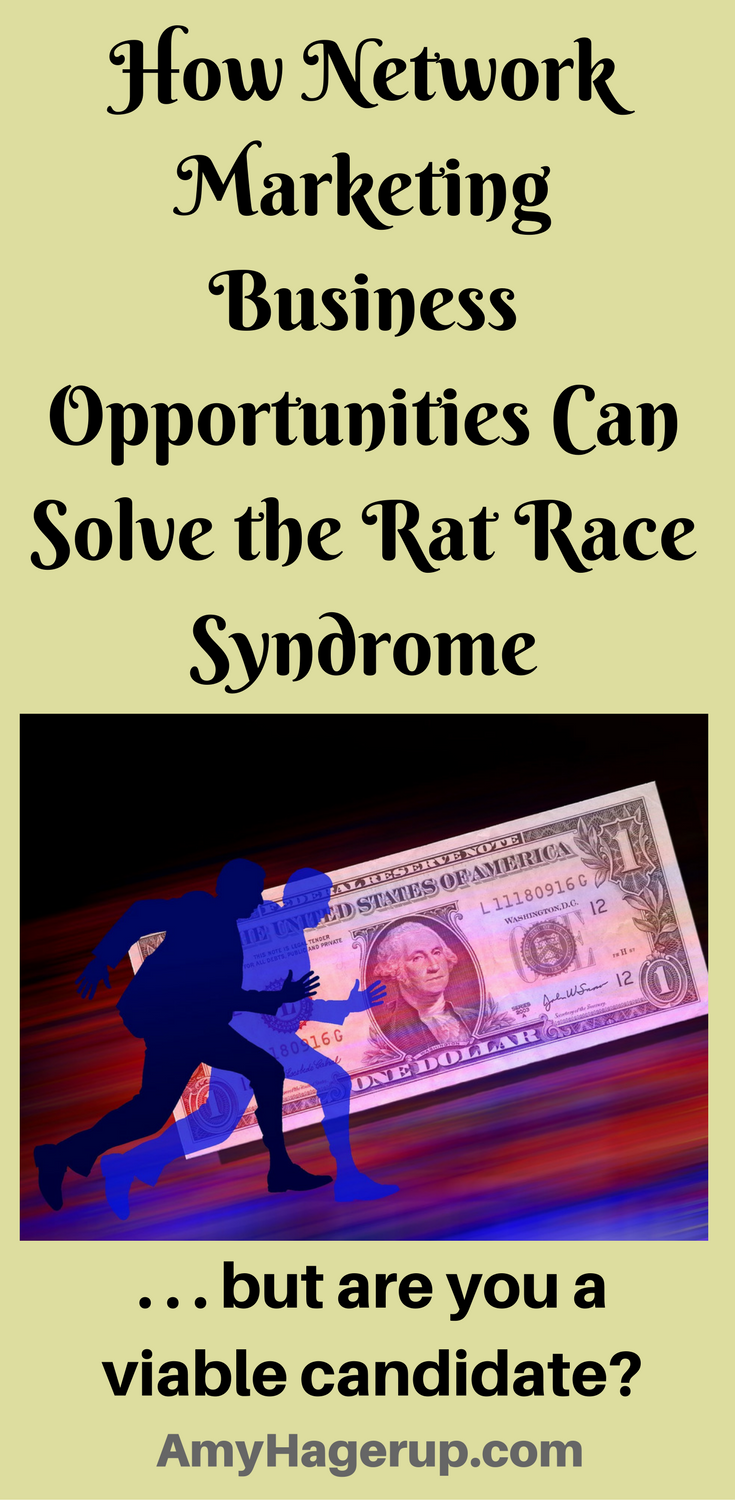 Next step: Check out my favorite business opportunity here.