Network Marketing Tip: Why Friendship Supersedes Business Efforts
| Category: Home Business Tips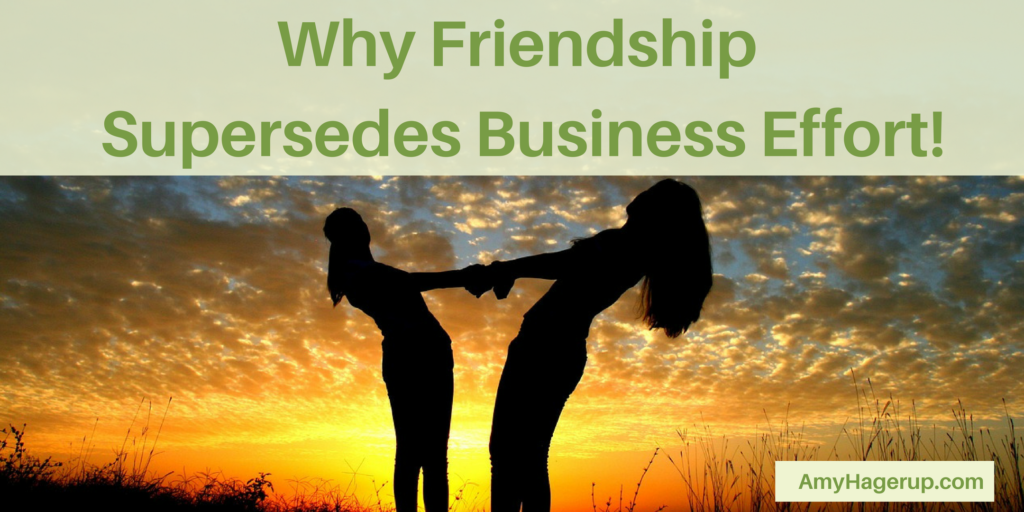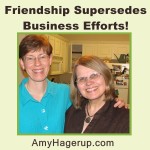 In network marketing (and other types of businesses entrepreneurs own), there is the hazard of wanting to sell to your friends to grow your business.
That totally makes sense because if you have a product or service that truly helps people to solve problems, then if they have that problem, of course you want to help them!
What you have to be cautious of is not making your friend feel like what you have to sell is more important to you than her friendship.
When I was first in Creative Memories, a direct-sales company for making scrapbooks with photos, I was super eager to spread the word about how great it was to get your photos into high quality albums. I made my "list" of friends, family, and acquaintances to call to offer my new business' products to.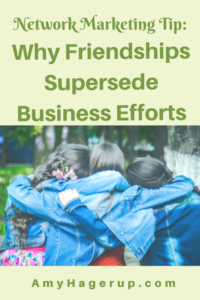 I remember calling a friend from church – I'll call her Anna. We chatted about this and that, and then I told her about my new business to ask if she was interested to learn more. Anna was VERY offended and said to me, "Is this why you called me? To talk about Creative Memories?"
Uh-oh. I didn't mean for her to think that Creative Memories was more important to me than our friendship (which was pretty shallow at the time anyway).
Valuing a friendship should always supersede your desire to make a sale or gain a new recruit or get more business.
Relationships are more important than increasing your bottom line.
Don't get me wrong – I have a lot of friends who are now my Shaklee clients or distributors.  But they all know that first and foremost, our friendship is held sacred. (God led me to a Shaklee Health and Wellness business after a season with Creative Memories. Read how God miraculously directed my steps because He knew what was going to happen to Creative Memories long before I did.)

Proverbs 20:6 says "Many a man proclaims his own loyalty, but who can find a trustworthy man?"
I want to not only say that I am loyal to my friends first, but I want them to know that I am trustworthy as I hold their friendship in my hands and in my heart.
That is only one small mistake to avoid when building a network marketing business – or any business for that matter.
For this network marketing tip, remember to value your friendships first of all. As your friends learn of your business, if they are interested to know more, they will let you know.