Four Steps to Overcome Your Phone Fear to Grow Your Network Marketing Business
| Category: Home Business Tips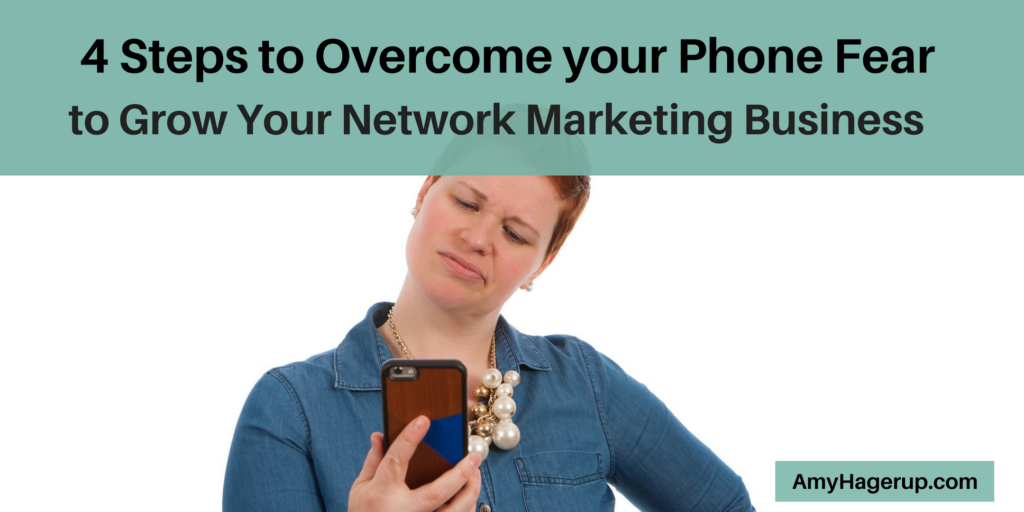 Phone fear is one of the most frustrating challenges that stands in the way of you and a growing network marketing business.
In network marketing as well as a lot of other businesses, building a relationship with clients is crucial.
I've been seriously learning how to be great at phone follow-up … and comfortable doing it. I mean, that is really key, right?
I know the truth about our marketing being all about the customer, solving a problem, and offering a solution, asking questions, etc.  Can you identify?
But that phone still felt so heavy to pick it up.
I would suffer from that knot in my stomach when it was time to make some calls.
Secretly, I would hope that I'd get an answering machine instead of a live person.
Why?
Because live people can reject me – but answering machines are pretty nice – usually.
Then several things happened to help me conquer my fear of the phone.
It started about nine months ago. I opted-in to get the Attraction Marketer's Manifesto for free and then I purchased The Renegade Network Marketer ebook and affiliate program.
This was good stuff. Really good stuff.
My actions resulted in a phone call from a man named Coach Curt. I wasn't here when he called so he left a message. He gave his name, said he was following me up from the Renegade Network Marketer purchase, and wanted to answer any questions I had. He left his phone number, telling me I could call him.
I brushed it off as another one of those calls trying to get me to join an "incredible opportunity to make $5000/a week" or other such nonsense that I can't believe anyone could fall for.
After awhile, I decided he wasn't going to call me back, but now I wanted to find out more about this great resource I had in my hands. I couldn't find his phone number anywhere and it had been long enough that it wasn't showing on the caller id any more.
Bummer.
Okay. I am an action-taker and figured out how to join the Daily Marketing Coach on my own. Once I was a member, I listened to some of Coach Curt's training webinars. This man was really a great teacher. And he had called me!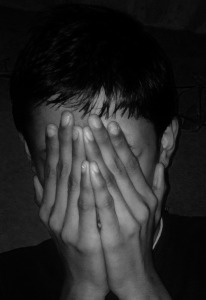 I found out that coaching calls with Coach Curt are $250/hour. And just think: I had ignored a call from him and a chance to tap into his wisdom – all because of my preconceived idea of why he was calling me!
Since I was in the Inner Circle, I had a free 30 minute coaching call with Coach Curt on whatever challenge I was having in my business or online marketing.
Let me tell you, his help was A.M.A.Z.I.N.G.
And I had essentially given him the brush off because I didn't realize its value for me.
Here is my epiphany and how I overcame my fear of the phone in 4 steps and you can too:

Step 1: Change your thinking of how much value you are offering when you call. I too have amazing value to offer my clients in my knowledge of living a life of faith, health and wellness, weight loss, online marketing, and home business.
Step 2: Picture yourself as a messenger of hope. . .  a giver of solutions. I began to think of myself as the queen of the phone. I would make sure that I touched the heart of my client if I could and would often pray for them at the end of my call if they had shared a hurt – which is often the case!
Step 3: Make a visual of your positive phone presence for a screen saver. I made a screen saver of smiling women on phones and wrote these words in between the pictures: "When I connect with people, I totally bless them." "Amy, I am so glad you called." That way, I see these images and words often. And it really is true that what you see (read) impacts you deep inside.
Step 4: Don't take negative responses personally. I called a new elderly client the other day whom I don't know. He signed up with Shaklee to get our Cholesterol Reduction Complex because his sister has used it successfully and told him about it. His wife answered the phone and was, well, lets' say, not exactly friendly. She told me he was not available to talk, so I emailed him instead and told him I called to find out if he had any questions about his supplements. I did not let his wife's response to me derail me. Rather I just moved on. After all, some day they might realize that someone who really cared about their health gave them a free service call. I was remembering how I had brushed off Coach Curt!
So there you go: four steps that I have taken to help me overcome phone fear so I can truly grow my network marketing business and the resulting paralysis.
What have you found successful to conquer your fear of the phone?
Disclaimer: Some of the links in this post are affiliate links but there is no additional charge to you.