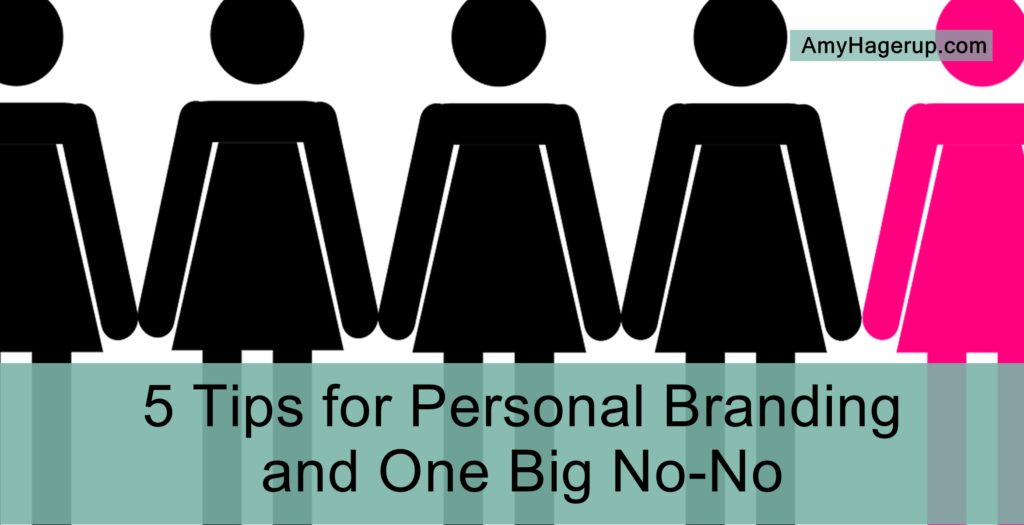 It's a big personal branding no-no!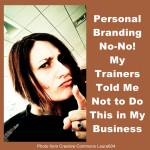 All my trainers told me NOT to do this in my business.
They told me not to brand myself with my company.
They say that when it comes to personal branding, you don't want to brand yourself with your company because your company might go bankrupt and then where would you be?
I believed it – yes, indeed, but I knew it wouldn't happen to me.
I was constantly reading and hearing that direct sale companies go bankrupt or are shut down all the time.
But my company was so good – the products were the best available for this product line and the mission of the company was full of integrity and meaningful. I loved my company.
But the truth is . . . if you are branding yourself with your company, then there goes your identity.
And then it happened to me: one of the companies I was building a business with went bankrupt. My back office is gone. My replicated website is gone. My contacts that I didn't copy are annihilated into cyber-space.
Just like I was told. I commited the big no-no! Bummer.
Lucky for me, I believed what I had been taught and I HAD taken action on personally branding myself – not my company.
That one company was only a small portion of my different streams of income.
The people I have on my lists are still following me. The dissolving of one company hasn't affected my relationship with those clients because they are following me – not my company.
Whew, that is a relief.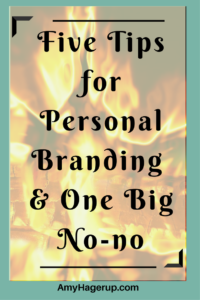 Here are five tips for being strategic with your own personal branding:
1. Be yourself. Okay, I know you think that goes without saying but it is actually very important. When you are working from your core, everything comes easier for you.
If, in the back of your mind, you are trying not to offend someone, or if you are targeting the masses rather than a smaller niche, you will have all kinds of mental blocks as you write your blogposts or record your videos.
Being yourself is the first step toward successfully branding you.
2. Be a solutions-provider. If you have a product to market such as supplements or jewelry or whatever, you want to shift your thinking from peddling your wares to providing a solution for your ideal client's problem.
With the supplements, you are providing a solution for painful arthritis. With the jewelry, you are providing a solution for achieving that special look for that interview. You get the idea.
3. Nurture relationships. It is not enough to get people on your list. Of course, that is a good and a necessary step, but you want to nurture the relationship. Ask questions that require a response. Send out a survey just asking for their opinion.
When I was working my Creative Memories business, my relationship with my clients was paramount to my success. They became my good friends.
Of course, I am talking about offline work here, but it is important for online too. Now an interesting thing happened. When I joined a health and wellness business, many of my Creative Memories' clients became Shaklee members too. They followed me because they trusted me.
4. Become known as an expert. Once you have identified how you want to brand yourself, then you need to become the expert. For me personally, I am branding myself as the Vitamin Shepherd and am helping people in the areas of healthy Christian living and online marketing.
My main focus is in the health arena, but since I have chosen to market online, I have learned how to do that successfully so I can help others change their lives by teaching online marketing skills also.
In the area of health, I have no medical training or background. But I love healthy living and I have spent enough hours to earn a master's degree probably in self-study.
I make sure everyone knows that I am not a medical professional and they need to seek out their doctor's advice. But my point is that I had to become an expert in my field. You can do this too. It is not that hard with the internet at your finger tips (literally!)
5. Be consistent across all social platforms. If you are new at personally branding yourself, you will probably need to look at all your social media platforms and come up with a strategy to meld your brand on all of them to be consistent.
Consistency is vital as you become more and more known in the online (and offline) world.
It is very likely that when someone visits your youtube page and likes what they see, they will then pop over to your blog – or maybe check out you on googleplus.
Now this doesn't mean that you can't be multi-faceted – of course you can. We are all very dimensional in our lives. That is where your "about me" page can really shine as you let your followers know more about you.
For instance, one of my internet trainers, Stacia Hopkins, teaches how to create videos, but on her "about me" page, she shares that she plays the violin. How cool is that?
When you share a bit more about yourself, you become more real and you also give another point of potential connection.
Here are four reasons for branding yourself online.
What are you doing to be sure you are branding yourself?