How a Piece of Candy Caused a Problem for Isaac – Inspiring Missionary Story
| Category: Faith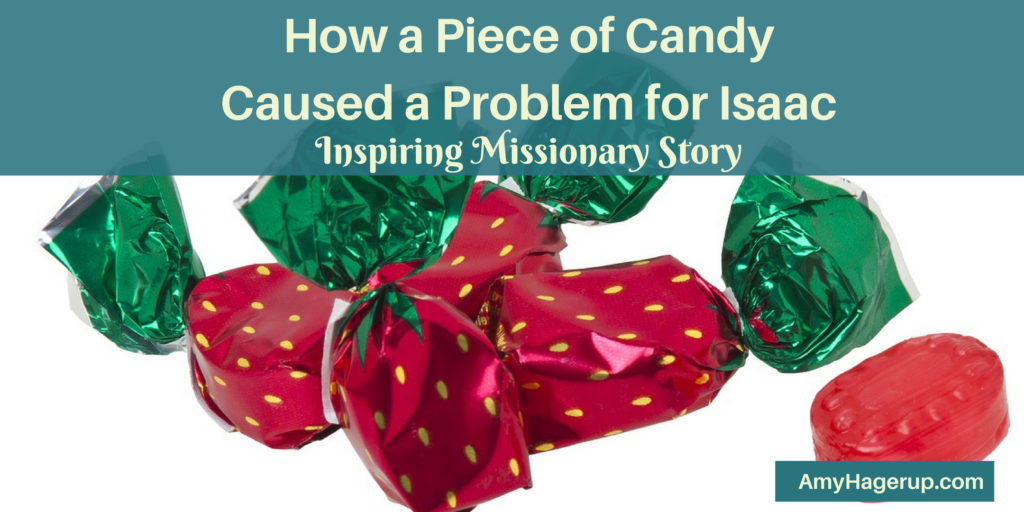 Inspiring Missionary Story
When we were in Ghana, I would go into one village called Apromase.
One of my friends there had a little boy named Isaac and I became very attached to him and he to me.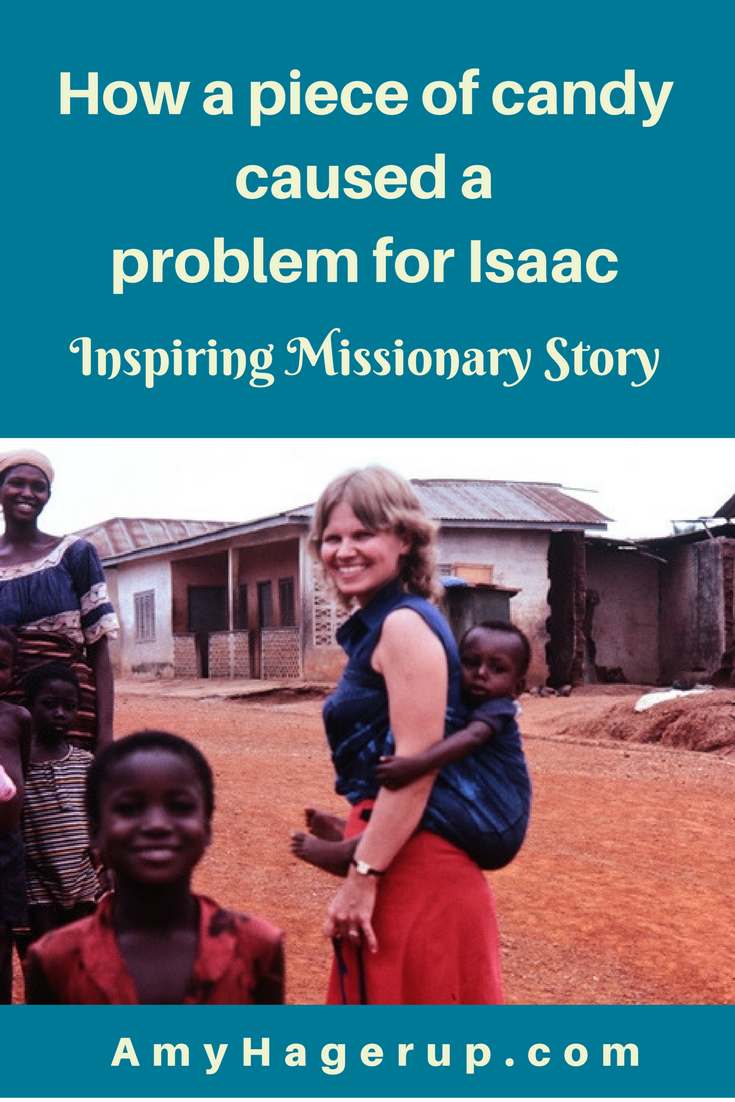 I would even put him on my back as I walked around the village.
After a few years we moved away to Tamale and I didn't see Isaac again for quite awhile.
One time when were were travelling through Kumasi, my husband and I decided to go into Apromase and see all our special friends there. So I thought, "Oh, I will take a piece of candy to Isaac."
I grabbed a piece of hard candy and put it in my pocket.
Actually, I was wondering if he would even remember me because he was pretty small when we left and now he would have been about 6 or 7 years old.
When we were in the village, my husband and I were walking through the town and who came running up to me but sweet little Isaac!
I quickly reached into my pocket and pulled out the little candy I had for him.
His eyes lit up – he was so excited to have this piece of candy.
But suddenly, he became a celebrity. All of his little friends gathered around him and they were all begging him, "Please, Isaac, give me some!"
Of course, I thought "Why didn't I bring a hand full of candies to give out?" But I didn't think of that beforehand.
So now Isaac had a problem.
He had one candy and about six little friends all around him who wanted this one candy.
You know what he did?
He took the candy, carefully unwrapped it, put it into his mouth, and crunched down on it – breaking it into pieces.
He put the pieces into his hand and then he gave each of his friends one of the little pieces.
This is generosity.
This is sharing what he had with others to bless them.
Now who do you think had the better feelings: Isaac or his little friends?
I'm sure it was Isaac!
With his generous heart, he gave what he had.
That is what Jesus loves for us to do – to give what we have, to share what we have.
This reminds me of the story in Luke 21:1-4 – "And He looked up and saw the rich putting their gifts into the treasury. 2 And He saw a poor widow putting in two small copper coins. 3 And He said, "Truly I say to you, this poor widow put in more than all of them; 4 for they all out of their surplus put into the offering; but she out of her poverty put in all that she had to live on." (NASB) 
The poor widow gave what she had and Jesus used it for an example to others.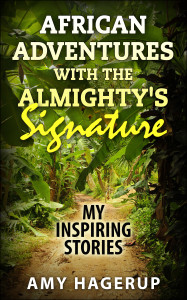 This story about Isaac is one of my stories in my book, Amazing African Adventures with the Almighty's Signature.
There are other inspiring missionary stories in there of just how God blessed and taught me so many things through experiences in Ghana and His amazing power in this world.
What has God taught you lately?