Offer a Sacrifice of Thanksgiving
| Category: Faith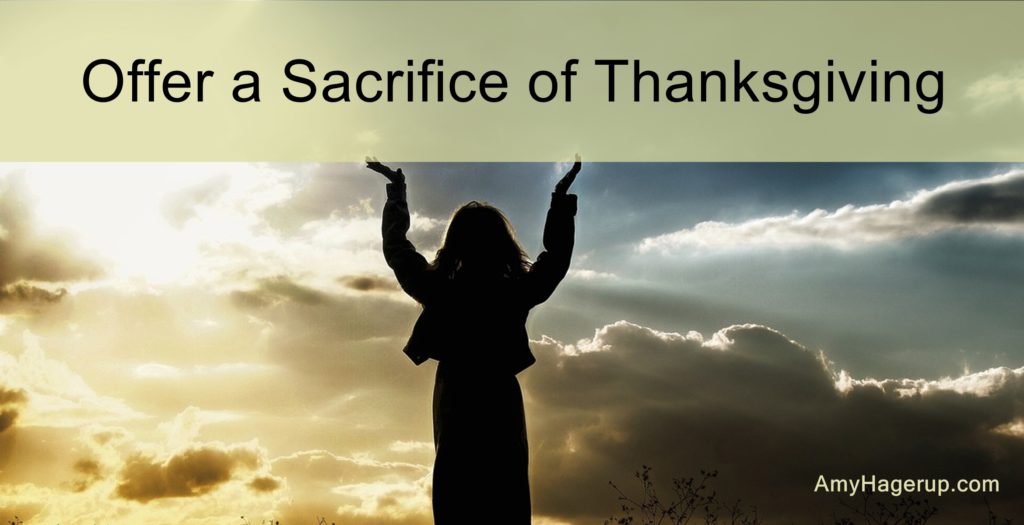 Have you ever wondered what it means to offer a sacrifice of thanksgiving?
That is what Psalm 50:23a tells us to do.
It says: "He who offers a sacrifice of thanksgiving honors Me." (NASV)
Here is a quick explanation from my point of view of what it means to offer a sacrifice of thanksgiving:
We know that the Lord teaches a lot about giving thanks like in I Thessalonians 5:18: "In everything give thanks; for this is God's will for you in Christ Jesus."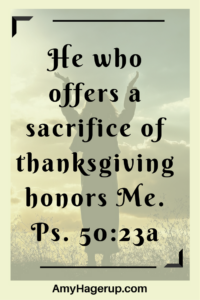 Philippians 4:6 says, "Be anxious for nothing, but in everything by prayer and supplication with thanksgiving, let your requests be made known to God."
Another example is in the story of the ten lepers and only one returned to say thank you.
So we know that God values that we give Him thanks.
But it seems that He takes it up a notch here when He talks about a sacrifice of thanksgiving honoring Him.
I think it means that when we are going through something unpleasant or we want our situation to change, God wants us to thank Him in the midst of it.
When you think of making a sacrifice, you know it is doing something for someone you care about that is a "giving up" for yourself. Right?
So if we can let go of the situation that we want changed and instead thank God for it, we are giving Him a sacrifice of thanksgiving and He is honored.