9 Yummy Smoothee Recipes to Enjoy
| Category: Recipes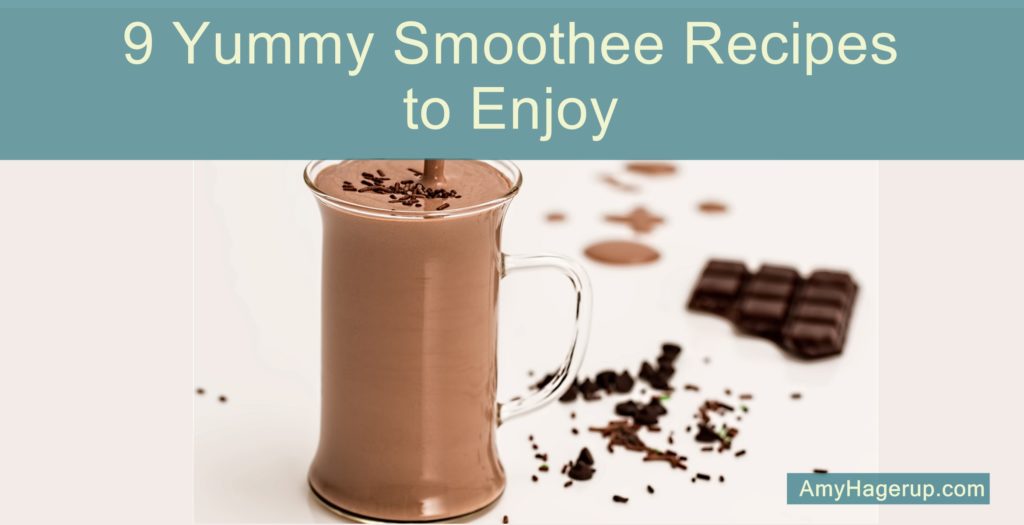 Are you a smoothee-lover like I am?
Drinking smoothees is such a great way to get good nutrition in a delicious form.
Even kids love drinking smoothees and you can sneak in some veggies for their health boost too. How about that?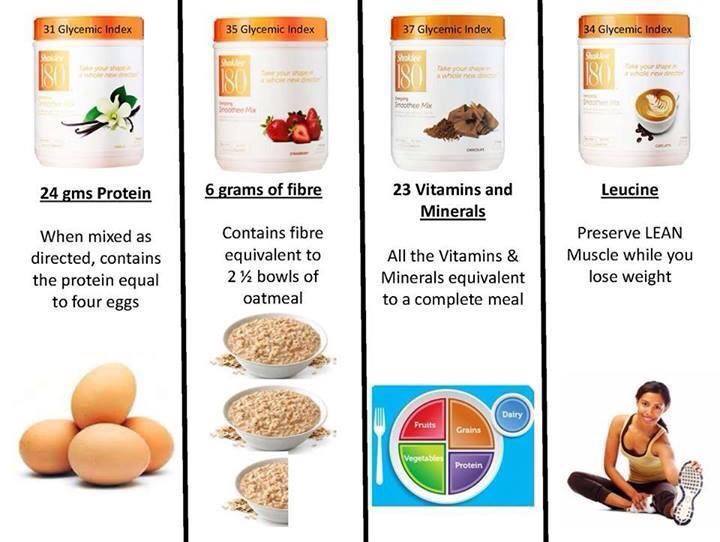 My favorite protein powder is Life Shake from Shaklee. It comes in four flavors normally: vanilla, chocolate, cafe latte, and strawberry. And sometimes there is a special seasonal flavor like mango or pumpkin spice.  Yum.
Check out how much protein, fiber, vitamins, and minerals each shake has. And leucine is the amino acid that helps the body lose fat instead of muscle, so it is very important for our bodies.
Here are 9 yummy smoothee recipes for you to print off and enjoy: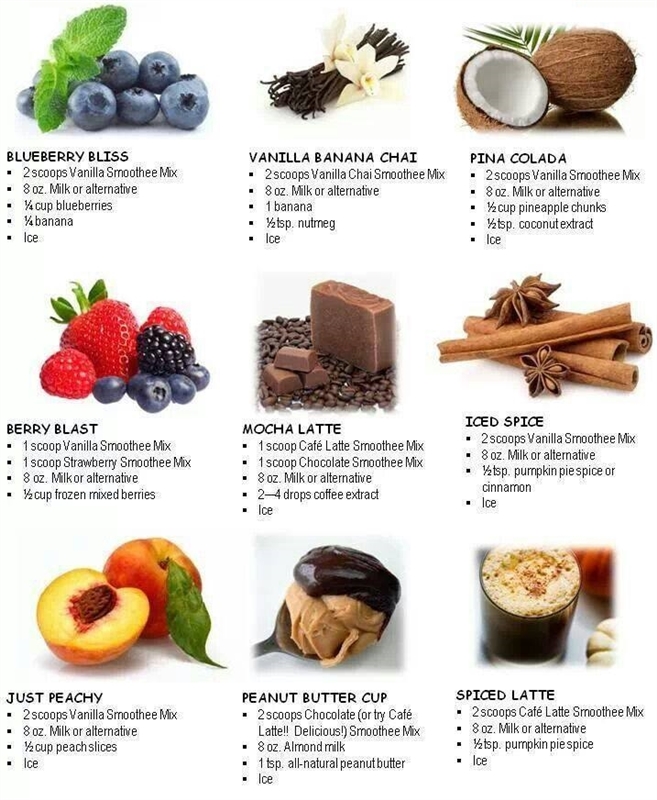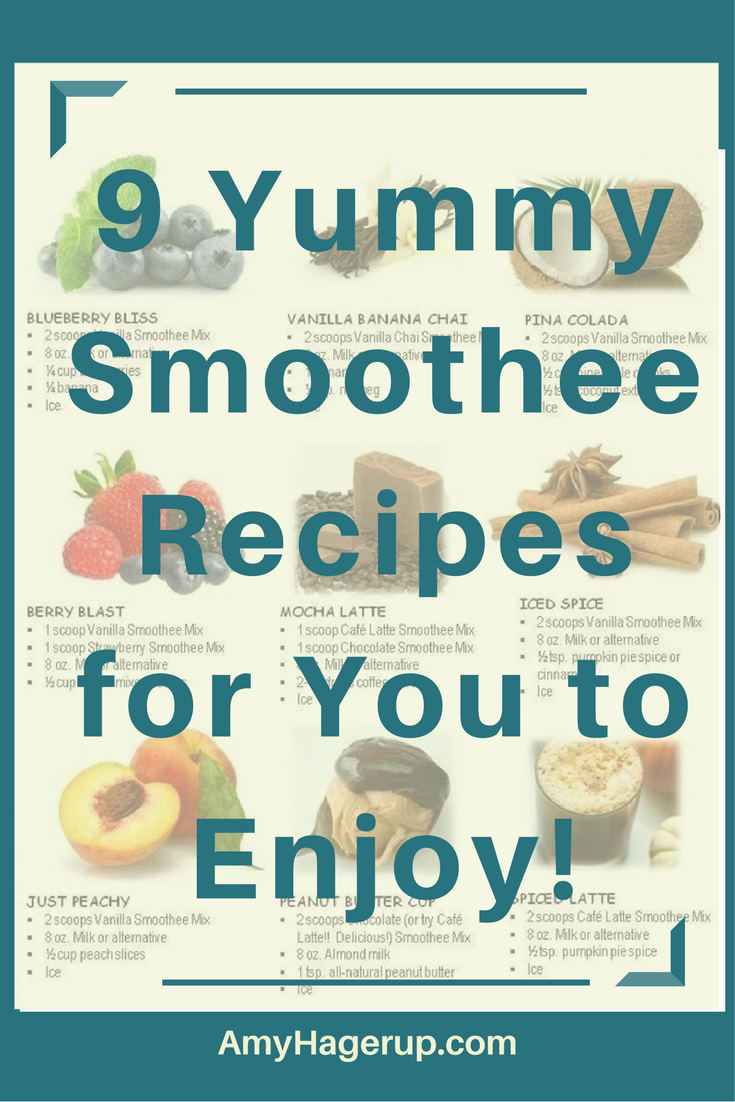 Try them all and then choose a favorite smoothee recipe.
Check out my post with more smoothee recipes for you.
Mine is definitely __________! Can you guess it?