Stop Wasting Money on Vitamins that Don't Work
| Category: Health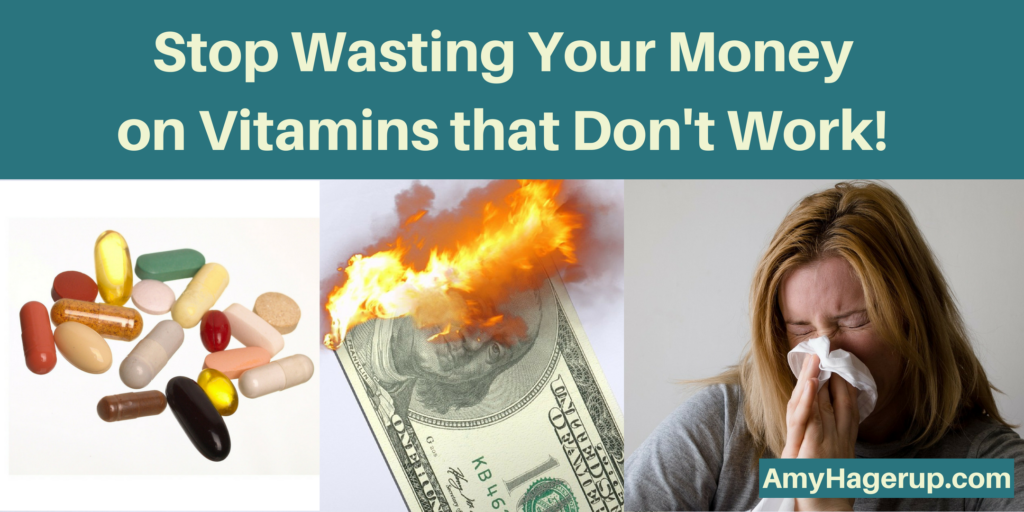 I decided to do a little market research today to find out why Shaklee users began investing in Shaklee products for their health.
Oh my – I have gotten so many awesome responses that I know will help me in my marketing.
My very first respondee, Bonnie, said this:
"I wanted to stop wasting money on vitamins that weren't working."
Bonnie further elaborated, "I hated that the thought that I was wasting my money on store supplements when it had been shown in the Landmark Study that these store-supplements resulted in worse bloodwork than those who took NO supplements.
The horror!
Stopped me dead in my tracks and then I took a really good look at Shaklee vitamins.
I'm Dutch so the thought of wasted money really caught my attention. LOL.
And the repurcussions for better health impacted me too, of course."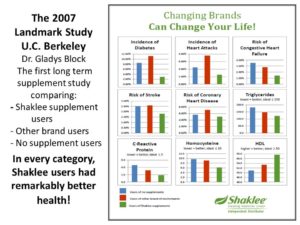 The Landmark Study that she is referring to was done at the University of California at Berkeley with Dr. Gladys Block in charge. The three control groups were people who take no supplements (blue bar), people who take retail/discount/other supplements (red bar), and people who had been taking multiple Shaklee supplements for 20 years or longer (green bar).
As you can see, across the board, the Shaklee control group did a lot better than the other two groups.
And, as Bonnie mentioned, in a couple of instances, the people taking non-Shaklee supplements, did WORSE than the folks taking no vitamins at all. Wow! Powerful information.
When you invest money in vitamins, you definitely want them to work!
You too can stop wasting money on vitamins that don't work. I prepared great health information for you in this video so you can learn how to "drive your body better, even if you have already had a crash."  Sign up for it here and get immediate access.
You won't be wasting your money when you invest in Shaklee.
Shaklee is different. Dr Shaklee believed that healing is found in nature and that quality comes first. Check out more here. 
And, Shaklee offers a 100% money-back guarantee! Now that is amazing.
So, my health friend, stop wasting your money on vitamins that don't work and switch to Shaklee.
Connect with me here so I can answer all your questions.
I want you to be the best you can be so you can fulfill God's purposes for you!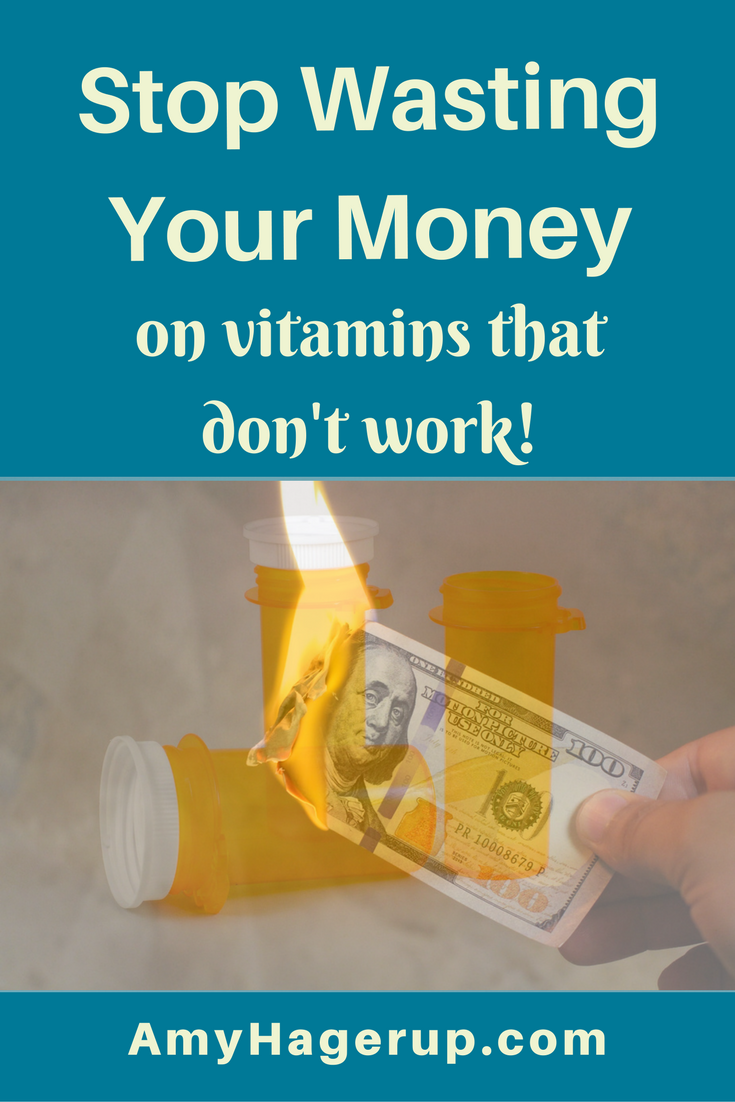 Disclaimer: This information is my own opinion and has not been approved by the FDA. This is not intended to treat, diagnose, cure, or prevent any disease. Contact your health professional for all your medical concerns.