This is Often the First Symptom of a Heart Attack
| Category: Nutrition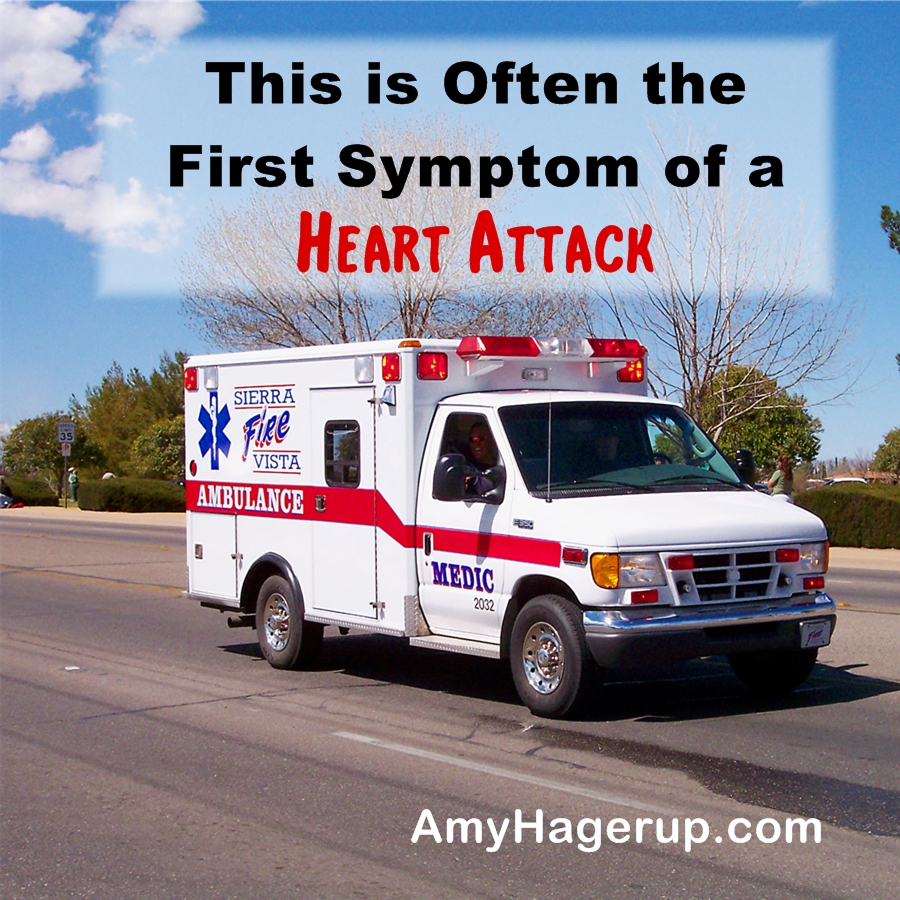 Have you ever wondered what might be the first symptom of a heart attack?
Well, I have been there – and so has my Shaklee colleague, Carol. Carol was seated beside me on a return flight from our Shaklee convention.
Both of us attended a lecture by Dr. Sandra Bevacqua night during the convention. I love getting the facts and science behind the Shaklee products and how doctors are incorporating them into their clients' healing and wellness.
But something the doctor said during her lecture made us all gasp and that was that often the first symptom of heart disease is death.
In fact, Dr. Bevacqua said that 50% of heart attacks have death as the first symptom. She then proceeded to share the science behind the new Shaklee product called Blood Pressure (for artery health) and the new Healthy Solutions package for a healthy blood pressure.
Here is a quick 2 minute video about the science behind Shaklee Blood Pressure:
Now back to Carol on the plane.
She told me that she and her husband were going to travel for vacation so her brother agreed to come over to their house to mow the lawn while they were gone.
When his services were needed, he got the mower out and started it up . . .  and immediately had a heart attack. 
The neighbor heard the mower and decided that Carol and her husband must be home so he would go over to say hi. Finding Carol's brother on the ground, he quickly called 9-1-1 as well as a policeman who lived in the neighborhood. The skilled neighbor who "happened" to be home was there in minutes and performed CPR, reviving Carol's brother.
Her brother had quadruple by-pass, and after 2 weeks in the hospital is recovering at home. Whew. So glad to hear that outcome!
I softly asked Carol, who was emotional as she shared with me, if her brother had been on Shaklee supplements before his heart attack.
With sadness in her eyes, she said "No" –  he doesn't believe they can help him. But I think he will try some now that he has had this scare."
Sometimes that is what it takes. A scare. A wake-up call.
We only have one body and we desperately need a healthy heart and a healthy brain. (Shaklee came out with another product called MindWorks that helps with brain function, reduces brain shrinkage, increases focus – but that will wait till another time.)
Please do your homework and be sure your body is getting all the nutrients it needs for optimum health.
Shaklee uses all natural plants and herbs to formulate their products. Ezekiel 47:12b says "Its fruit will be for food and its leaves for healing."
Good news: You can join Shaklee with one of the Healthy packages (you choose) and get a free, life-time membership AND free shipping (up to $20). So this is a great time to invest in your health and save and is what the Vitamin Shepherd recommends!
Leave a comment and let me know if anyone in your family (or friends)  had a heart attack scare like this?
Health Disclaimer: This information has not been approved by the FDA and is not intended to treat, diagnose, cure, or prevent any disease. Remember to seek medical advice from your health professional for all your health concerns.