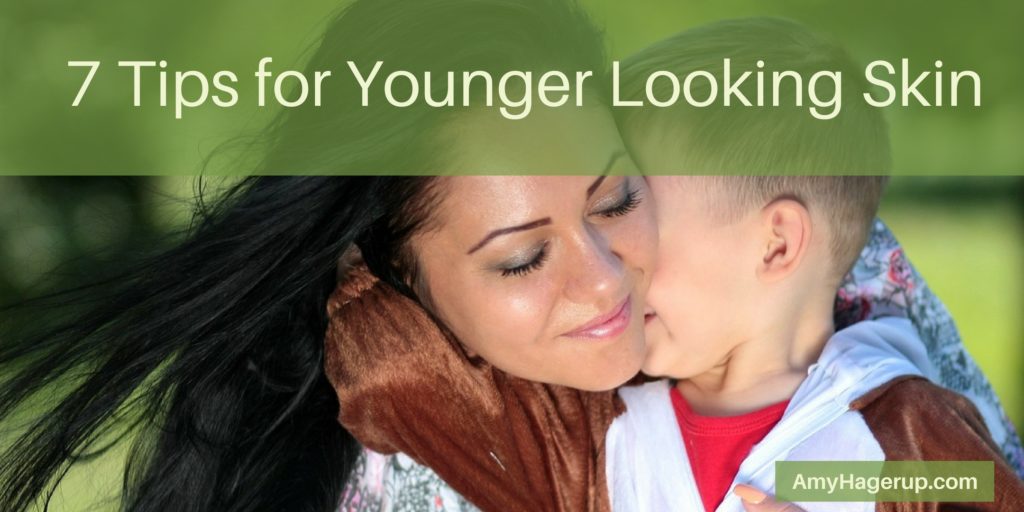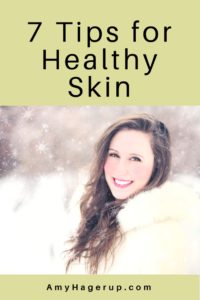 One very important part of keeping yourself healthy is nurturing healthy skin. Good skin care habits and healthy lifestyle choices can help keep your skin younger looking and healthy as well as prevent skin problems. And who doesn't want beautiful skin?
Before I share with you tips for healthy skin, let me wow you with some fun facts about skin:
1. Your skin is the largest organ in your body.
2. 50% of the dust in your home is actually dead skin cells.
3. Every minute your skin sheds over 30,000 dead skin cells.
4. Every 58 days or so your skin renews itself, but with the right products, your skin cells can regenerate faster and thus act younger.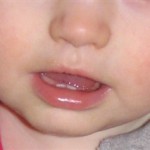 Having healthy skin is more important than you might realize. Aging of your skin is inevitable, but there are things you can do to keep your skin healthy and looking younger.
Most everyone is born with beautiful, supple skin. But that is where the similarity ends. How your skin looks through your lifespan is dependent on how you nurture it.
Compare a baby's skin to an elderly person. Going to a high school reunion soon? Compare all the different skins you will see there of people who are pretty much the same age as you are. You will be shocked.
Here are seven quick tips for nurturing younger looking and healthy skin:
1. Nourish your skin from the inside out with proper diet and nutrients and drinking lots of filtered water. Our skin is a reflection of internal health. Fresh fruits and vegetables, especially ones with lots of antioxidants,  are important for healthy skin. Invest in whole food, organic supplements that can feed your skin from the inside out. Drinking filtered water is also of paramount importance to keep your cells well-hydrated.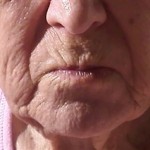 2. Stay out of the sun as much as you can. Use sunscreen for prolonged exposure, especially on your face and neck. Beware of long road trips: the side of your face that is in the sun for hours on end needs extra protection.

3. Avoid soap-based cleansers. Choose a high quality, skin care line for cleansing your face.  Close the pores after cleansing by splashing on cold water. Pat your face dry rather than rubbing it.
4. Use dry skin brushing to slough off dead cells. Always brush toward your heart. Read more here.
5. Take steps to have well-functioning liver, kidneys, digestion, and elimination function to filer and rid the body of toxins. If these systems are not working well, toxins attempt to leave the body via the skin in the form of acne, hives, rashes, etc. The best ways to support these systems is through a comprehensive wellness program with good nutrition, lots of water, detoxing baths and/or massages, saunas, etc. I include a probiotic too.
6. Choose a moisturizer that is completely natural, and includes pure vitamins for vital repair.    Shaklee's YOUTH line includes 4 botanicals as well as these vitamins:
Vitamin E: antioxidant defense; creates silky softness
Vitamin C: protects against breakdown of skin-firming collagen
Vitamin A: increases skin's natural moisture retention
Panthenol (pro-vit B5): boosts skin's elasticity
Grape Seed Extract: interrupts enzyme reactions that break down skin-firming collagen
Superoxide Dismutase (SOD): neutralizes free radicals that visibly age skin
Beta Glucan: soothes environmental irritation
7. Finally, invest in a pure, resveratrol product that helps cells repair themselves and turns down cellular aging from the inside out.  A short video explains how our cells age.  I like to use Shaklee's Vivix.
Healthy skin is a result of daily choices, not quick fixes.
People today are very interested in "instant" fixes. They want to go for a face-lift or cosmetic surgery or botox.
But healthy skin is actually a result of our daily choices.
We are all given just one body while we are on this earth. Taking care of your skin is a part of the package of taking care of your body.
Use these seven tips to help you nurture younger looking and healthy skin.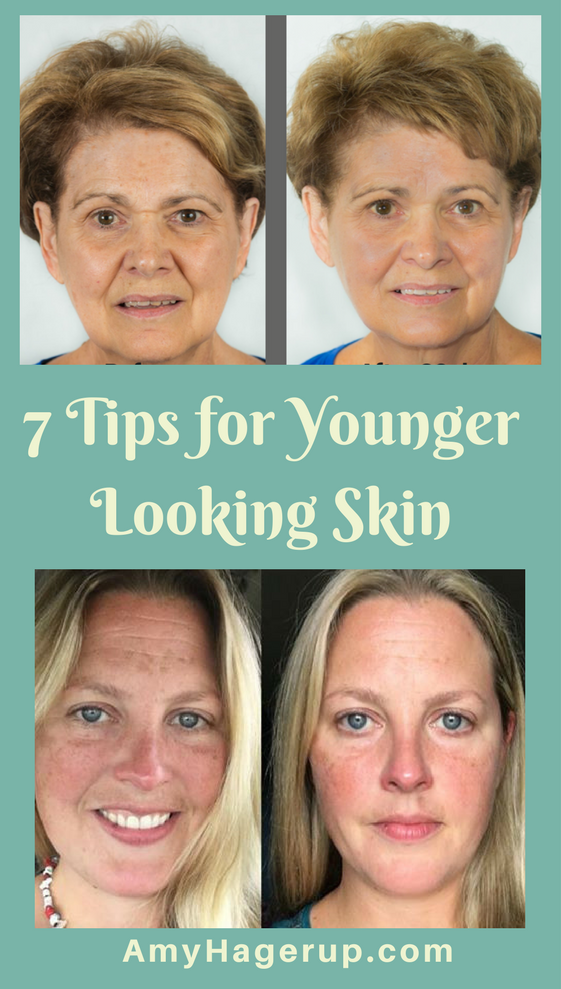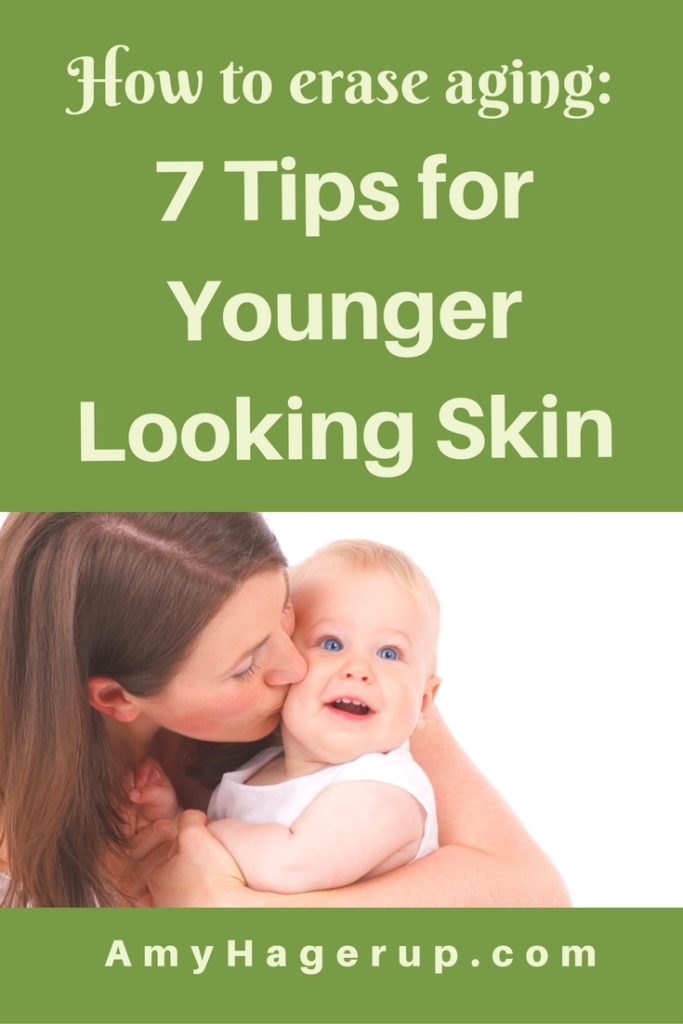 This post is the opinion of the author and is not mean to diagnose, treat, or cure any illness. Consult your doctor for all medical concerns and for his/her opinion on obtaining tips for healthy skin.