What is the Value for Paying More for the Best Natural Vitamins?
| Category: Nutrition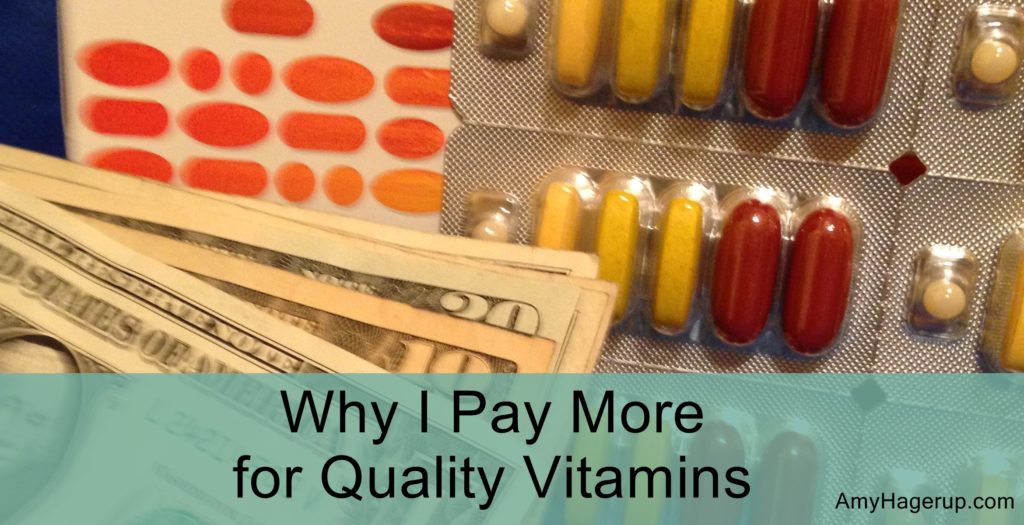 What is the Value for Paying More for the Best Natural Vitamins?
I am now answering the second "should ask" question here about supplementation. This is the question people should be asking to make good choices when it comes to choosing the best vitamins for their bodies.
The first should ask question was "How is Shaklee different from other vitamins available?" Check out my answer here.
The second question is "What is the value for paying more for the best natural vitamins when I could get the same thing for cheaper at a discount or retail store?"
First of all, it is true that you get what you pay for.
Second of all, when you invest in Shaklee's Vitalizer as the best natural supplements, you are paying for your good health early on. Have you ever heard of the saying that good health is cheaper than sickness . . . you just have to pay for it sooner? I love that.
If you don't invest in the best, whole food vitamins, you are going to be paying for cough syrup, prescriptions, doctor appointments, missed work, and the biggest result – you just feel bad!
When you invest in Shaklee vitamins, you are investing in your good health now and in the future. But don't just take my word for it. Do your homework and see what clinical studies are out there to prove the vitamins you are taking really do what they say they claim they will do.
And you can even try Shaklee Vitalizer for a month. Take the 30 day challenge. And if you don't feel better after the 30 days, you get your money back.
Paying for high quality, whole food, natural vitamins is one of the best investments you can make for your health.
Health Disclaimer: This is my opinion and has not been approved by the FDA. Remember to seek medical advice from your health professional for all your health concerns.