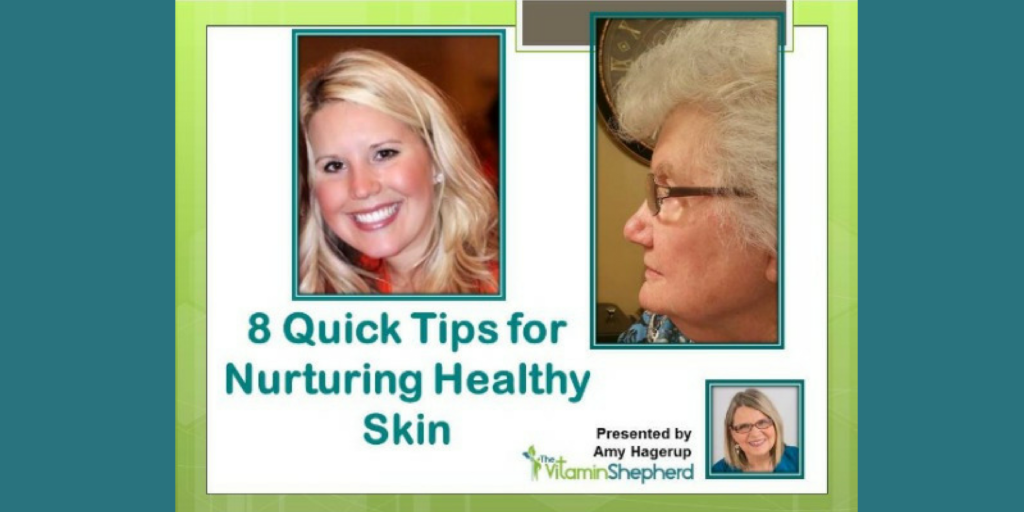 Quick Tips for Nurturing Healthy Skin Webinar
Watch the replay immediately here. 
Join this online webinar to learn how to nurture healthy skin.  Watch for raffle drawing and awesome health resource at the end of the webinar.
You will learn:
What causes the acceleration of skin aging
What damage free radicals are doing to your skin
8 tips for reversing the decline of your skin
Which different vitamins are needed for healthy skin
And much more
Join us to start improving your own skin right now.
Register for the next live webinar here (raffle included): 6:30 CST/7:30 CST REGISTER HERE FOR AFTERNOON SESSION
Change to your own time zone here.
This webinar is held on the zoom platform. If you haven't used it yet, just follow the prompts to get into the zoom room about 5 minutes before the meeting is scheduled using the link you got in your email. Alternatively, you can go to zoom.us just before the webinar starts, and click "join a meeting" and use the meeting ID  162-172-676 for the afternoon session and the meeting ID 202-392-970 for the evening session.
Watch the replay immediately here.
"See" you there, Amy