What Christian Entrepreneurs Need to Know Before Marketing a Home Business
| Category: Home Business Tips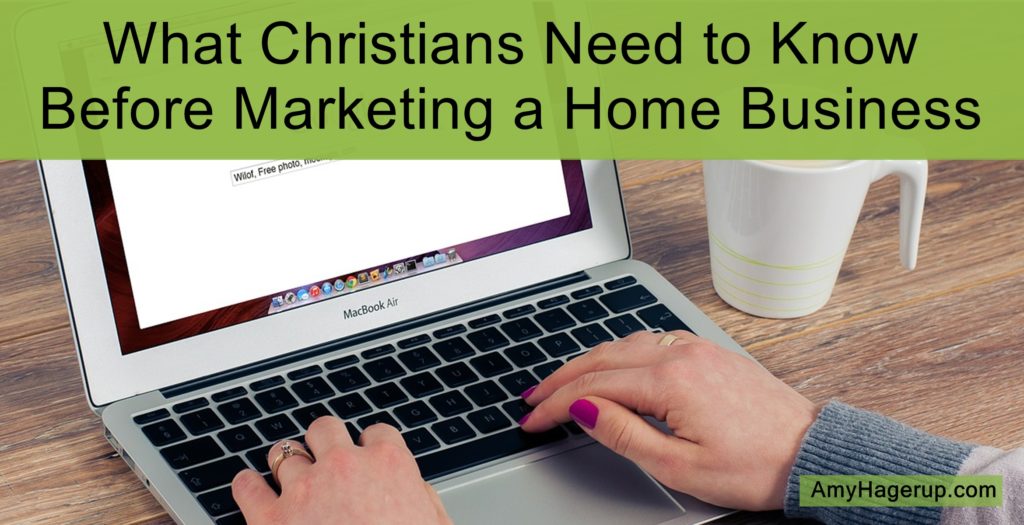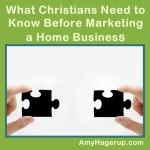 This post is a guest post by Christian entrepreneur, Davida Yemi-Akanle, a business and marketing strategist.
For Christian entrepreneurs, putting a successful business together is like putting together a jigsaw puzzle.
However, most of the time, budding Christian business owners try to run successful businesses with the some of the jigsaw puzzle pieces missing.
Marketing a Home Business 101 for Christian Entrepreneurs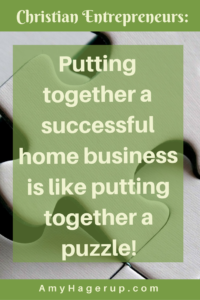 Marketing a Home Business 101: 7 Vital Things Every Successful Christian Entrepreneur Should Know is a book I've written to help Christians just starting up in business embrace an entrepreneurial marketing mindset and find the missing pieces to their business jigsaw puzzle.
The Cart before the Horse
As a business and marketing strategist, I have seen many budding business owners market their services and products back to front. I decided to write this book to help them see things from a marketer's perspective.
What I often see is these business owners putting the cart before the horse – then wondering why they aren't really attracting clients or making sales.
Most people have built their businesses from their own perspective rather than from the client's perspective. Successful businesses are built the other way round.
The Missing Jigsaw Puzzle Pieces
When you truly understand the business big picture, you find that you have some pieces of the puzzle and your potential clients have the other pieces.
Your business solutions have to match your client's pains or aspirations like jigsaw puzzle pieces fit together.
For example, the Vitamin Shepherd has a health and wellness home business with Shaklee natural products. She matches what she is offering to those who want natural health solutions. Another aspect of her business is coaching other Christian entrepreneurs to grow a Shaklee business while offering better health to others and making a difference in this world. The jigsaw pieces of what she is offering fits her client's needs.
Is it the Right Fit?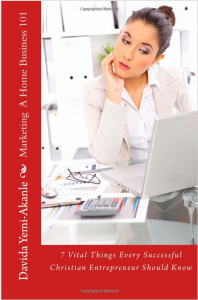 Sometimes when I'm approached as a potential customer, I cringe in pain. The solutions that are being provided to me just don't fit. It's like they are trying to fit my feet in shoes that are too small for me. The business owner has failed to match their product or service to my need.
If the sales process is a painful experience, why would l want to experience more pain by trying the product?
There's nothing wrong with having a business idea or a dream to start off with, but you need to match that to an appropriate audience that wants what you have to offer.
• You need to research your target market.
• You need to get to know your customers very well.
• And you need to know which benefits, out of what you have to offer, interests them.
Some people say to me: "But My Friends and Family Buy From Me."
You cannot build a successful business based on selling to friends and family who are simply buying from you because they are trying to help you out, yet I see so many Christian entrepreneurs coming from this perspective.
People don't build a successful business if all they do is try to get people to buy from them to help them out. You build a successful business when you give people what they really want.
Build a Business that Attracts Clients
So is it possible to build a business that attracts clients like honey attracts bees?
Definitely!
If you'd like to build a business that attracts warm and willing-to-buy clients or customers, you need to think differently. Change your paradigm.
You need to build a business with clients and profits factored in from ground up – as part of your marketing strategy.
Find more tips to help you as a Christian entrepreneur be better wired for business success in Marketing Your Home Business 101. You will be guided in how to make the necessary paradigm shifts needed to get more clients and make more profits.
What have you found most helpful in marketing your home business?
About the author: Davida Yemi-Akanle is a Business and Marketing Strategist. She helps professional Christian women entrepreneurs with service-based businesses and women in ministry birth their visions and build their business and ministries strategically with clients and profits factored in. She then helps them turn their knowledge and expertise into information products and recurring profits. Davida Yemi-Akanle is the Founder and CEO of Kingdom Wealth Creation.
This post has been updated on 10/10/2016.
Disclaimer: This post contains affiliate links but there is no additional charge to you.