You Can't Out-give God
| Category: Faith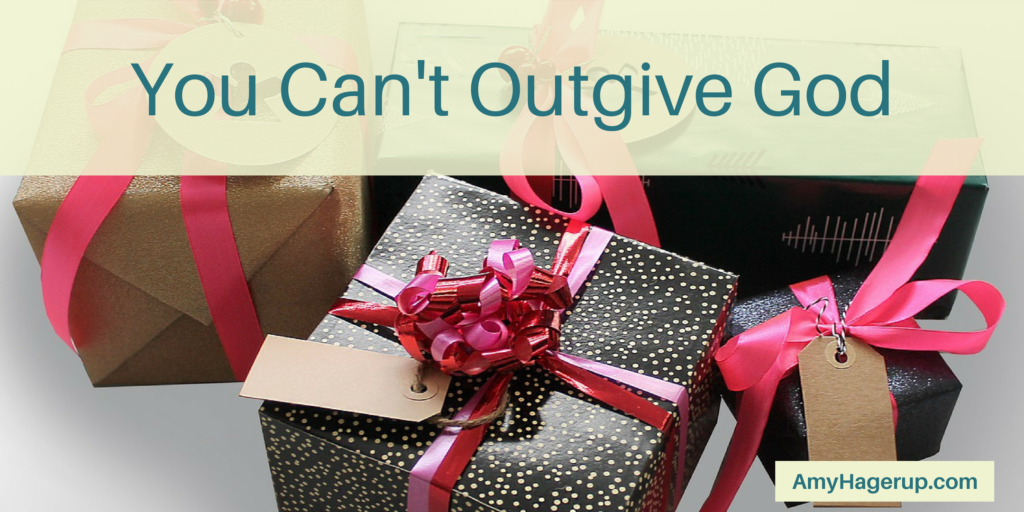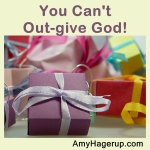 What is your belief about giving to the Lord?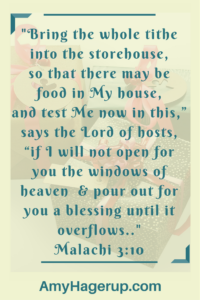 Do you really believe in Malachi where the Lord says that He will open up heaven's floodgates to pour down his blessings on you as you give to Him?
When I was a teenager, I used to babysit frequently to earn money.
I became quite popular as a babysitter since kids really liked me. I had some clients who would book me months in advance for all the football games and one family even would book me a year in advance for New Year's eve!
My church had a missions program and during the conference, everyone was asked to pray about how much money they would commit to giving for missions for the next year. I usually made about $20 a week babysitting, so I pledged to give $2 every week for missions. That was 10% of my earnings.
I used my babysitting money for my lunch money and other needs that I had since my dad had deserted our family and I needed to help my mom out.
The year went along with me cheerfully giving my two dollars every Sunday morning.
But one week, I opened up my wallet and I saw that all I had left was $2. Furthermore, I had no babysitting jobs lined up for that week – none – not even on Friday or Saturday nights which were my most common ones.
If I gave my last $2, I would have no lunch money for  Monday either.
Believing that God would provide my need for lunch on Monday, I put my last $2 into the offering plate. It would be fun, albeit, a bit tense, seeing how God was going to provide for me.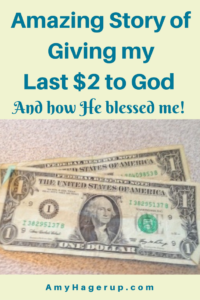 When we got home from church, the phone was ringing. A neighbor needed me to babysit that afternoon. Well, there was my lunch money for Monday.
A bit later someone else called and needed me to babysit that night.  Then someone called and needed me on Monday night.
All through the week, I got calls so that I had 1 or 2 jobs every single day that week and I had 3 on Saturday!
That week, I made a record breaking $75! (Back then, the pay was 50 cents an hour.)
What a great example of God's delightful provision.
I like to think of God delighting in my gift that Sunday as I pulled out my last $2. Then He just turned around and showered me with His abundance and how much He loves me.
It is so true that you can't outgive God!
What has been your experience with giving to God?