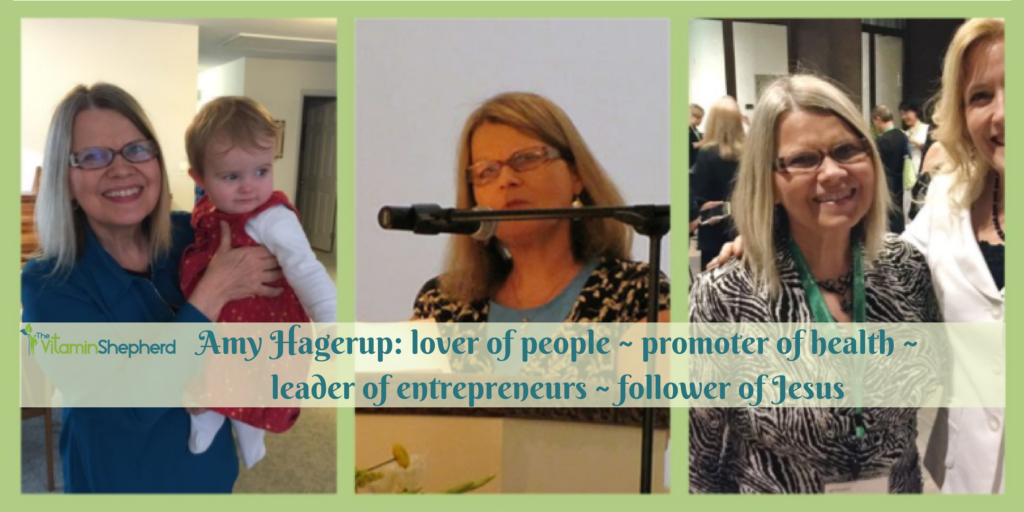 People all around us are hurting in some way.
My head was spinning. Our 3 year old neighbor died of a respiratory infection.
A friend and colleague lost his battle with diabetes.
My special girlfriend suffered with fibromyalgia. Another friend was bed-ridden with Crohn's disease.
My heart was crying – I wanted to help!
Similarly, have you noticed the number of folks complaining about their income level or the stress of their job?
I keep hearing: "I want to invest in these good vitamins but I don't have the money."
"When my check comes in, we can order more."
"I hate my job. The stress is making me lose sleep."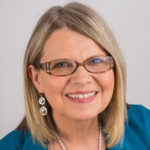 My name is Amy Hagerup and I am known as the Vitamin Shepherd.
If you are like me, when you hear of problems like these, you want to do something.
As someone committed to the Lord, I want to invest my life in helping others grow in their lives – spiritually, physically, and financially.
I want to be an agent of change – an agent of blessing – someone who makes a difference.
No matter how small you start, you can make a difference.
My turn-around story began when I learned about a 60+ year old health and wellness company that provides products to improve health.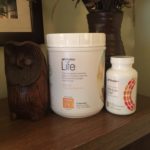 I joined with a small order of the protein shake and the multi-vitamin/multi-mineral. Within four days, I had more energy and vitality, wasn't "snacky" all morning, and had stabilized mood highs and lows.
I shared excitedly with my mom and my friend with fibromyalgia and they both wanted to try these health products.
So I upgraded to distributor and got their orders in.
Sure enough – they were helped, just like I had been!
And I got a thank you check from the company for sharing the products with others.
"Well, that was easy, " I thought.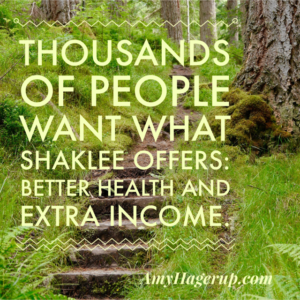 How fulfilling to be helping others get healthier while earning an income to boot.
So I began to ramp up my efforts and help more people feel better.
And my thank you checks continued to grow.
With this opportunity, I knew that I had to share this with my friends who were struggling with income – so they could also help folks get healthier AND get their own thank you checks too.
Now I am passionate about helping folks just like you make a difference in people's lives even as you make a difference in your own life and the lives of those you love.
You can do the same thing that I am doing by becoming a distributor of these health and wellness products, helping your you, your family, and hundreds of others get healthier and earn extra income if they want to do that.
This. is. powerful.
This. is. life-changing.
Learn more about the opportunity here.
Exciting days are ahead.
Whether this opportunity is for you or not, decide today to make a difference in this world by loving others in practical ways.
Always lead with love.
III John 1:2 says "Beloved, I pray that in all respects you may prosper and be in good health, just as your soul prospers."
Your sister in the Lord that you didn't know you have,
Amy Hagerup
The Vitamin Shepherd