A Powerful Life Lesson from my Direct Selling Company's Bankruptcy
| Category: Home Business Tips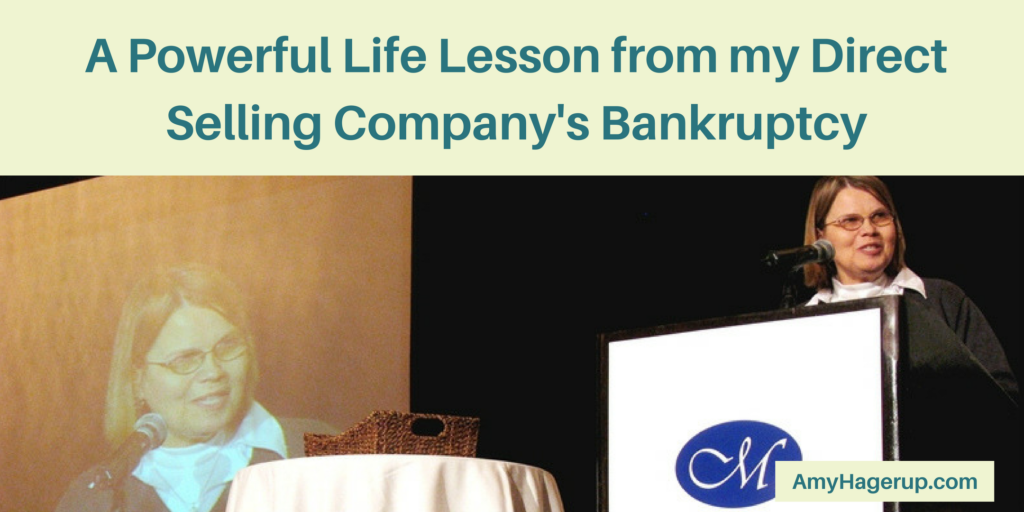 My Direct Selling Company's Bankruptcy: End of an Era for Me
My career as a Creative Memories consultant began in September 2002. Creative Memories is a direct sales company that specializes in helping people put together photo albums to capture the important happenings in their lives.  Boasting high-quality, life-time guaranteed albums, Creative Memories was the forerunner in the scrapbooking industry.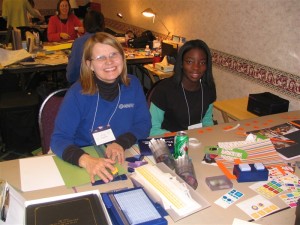 It was with great consternation that I received the sad news that Creative Memories was having to declare bankruptcy in the summer of 2013. The thousands of consultants who had built businesses with Creative Memories would now be without an income and would need to rebuild in another company or join the new company that Creative Memories morphed into in the Fall of 2013.
This is not the first time that direct selling consultants had experienced such a happening. It is actually sadly too common.
How God Directed My Steps Back in 2008 to Help Me Weather Creative Memories' Bankruptcy in 2013
In the amazing way that God works, I joined Shaklee Health and Wellness company back in  August 2008 – not to replace my Creative Memories business, but to get healthier. I just joined as a member.
I told my sponsor that I had my plate full with my Creative Memories' business and I was quite successful, so I didn't need another business.
However, after just a few days of feeling so much better on Energizing Soy Protein and Vita-Lea Gold, I excitedly told my mom and a friend who has fibromyalgia about Shaklee and they both wanted to try it too.
Well, what do you know? So I upgraded to become a Shaklee distributor, they both joined, and I got a check that month for $67.
The following month, I got a check for $127! And I thought: "Well, that was easy!"
I completed some speaking engagements for CM at their Regionals and then turned my focus to building Shaklee.
Within three months of starting to build my Shaklee business, I promoted to director!

With that, I had to step down from leadership in Creative Memories as they have a policy that you cannot be a leader in CM if you are a leader in another direct sale company. The administrative people that I dealt with at Creative Memories were very kind and asked me to not step down as the policy was in review and might be changed.
But I knew I wanted to be able to focus on my Shaklee business and not feel I was neglecting my downline in CM.
So I resigned (and lost around $600 in commission) and all my downline bumped up to my upline. (It's not like that in Shaklee – the business one builds is "inheritable" so you can "give" your business to someone else when you choose to resign (or when you die). I like that since it will be continued income for my children.)
God Continued to Bless
My Shaklee business prospered while I have kept my Creative Memories business alive. I continued to service my clients and offer regular workshops for them to help complete their albums. And, frankly, my CM clients all became some of my very best friends anyway. So it was fun to plan events with them.
Slowly I decreased the number of workshops, starting with my retreats, so that I could focus more on my Shaklee business and other family needs. But I continued as a Creative Memories' consultant, servicing my online clients and neighborhood scrapbookers. And I was still very sad for this great company to go under. They have been an important part of my life.
The Powerful Life Lesson Learned from a Bankruptcy (or Job Loss or Death or Other Big Life Happening)
So what is the life lesson in all of this for you and for me?
It is just this: life is always changing. It is never stagnant! Sometimes we can get so comfortable in how things are today that we think they will stay that way.
But they don't.
Businesses declare bankruptcy.
Close friends move away.
That little baby gets bigger . . . and starts school!
Your neighbors get divorced.
Someone you love dies.
Life is always, always changing.
That is why it is so important to cling to the One Who never changes.
Hebrews 13:8 says "Jesus Christ the same yesterday, today, and forever."
When someone . . . or a business . . . let's you down, remember that Jesus will never let you down.
Keep your eyes on Him.