The Truth Behind Quality Fish Oil
| Category: Health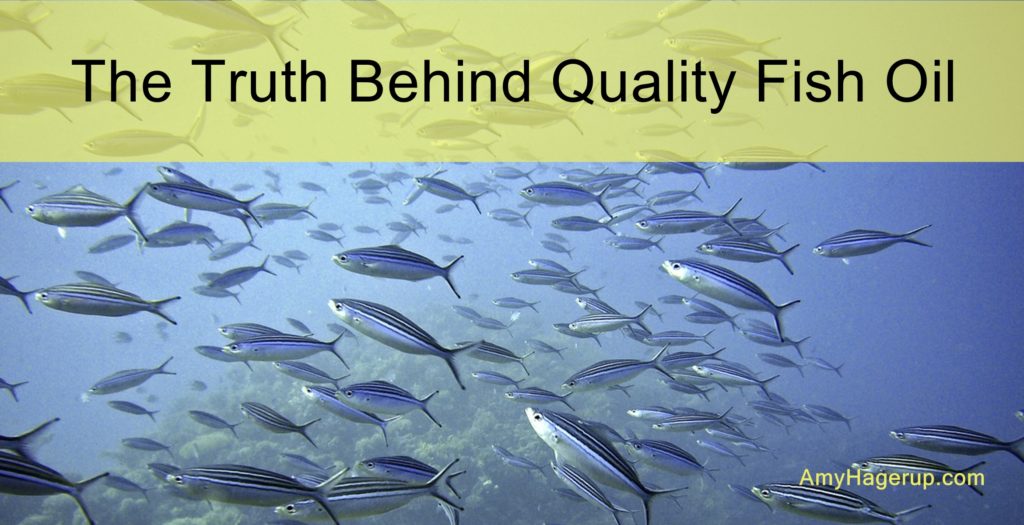 There is a lot of news out there about the need to take good quality supplements. I think the two that get the most exposure would be Vitamin D3 and fish oil. What do you think?
In this post, I want to major on learning about your need for quality fish oil and where to find it. It is so important to know the importance of natural versus synthetic vitamins. But that is not what we are going to cover today.
My daughter uses a quality fish oil to help her focus better.
A few years ago I had extreme pain in my left leg such that I had difficulty straightening it out each morning when I would wake up. I went to my primary care doctor, but his recommendation didn't work. I finally called a doctor who believes in whole food natural supplements and he advised me about what would help my body. I followed his advice and lo and behold, my leg problem was gone in less than a week! Contact me for the specifics of what he told me to do.
I have lots of other testimonies in my files but I wouldn't feel right sharing them here without specific permission from the ones who so generously shared in other's newsletters. You can ask me privately for those.:)
The importance of quality fish oil for good health
Research studies have shown that you should take fish oil supplements every day and that omega-3 fatty acids which are found in fish oils can help to reduce the risk of heart disease significantly.
Studies show that omega-3 fatty acids can also help to fight inflammatory diseases. On the other hand, you have might have heard that fish oils supplements can contain toxins and should be avoided.
What is the truth surrounding quality fish oil?
"Good Morning America" television show aired a clip on the problems with some name brand fish oil supplements that were tested and found to contain elevated levels of PCBs.
So what's the big deal about PCBs (polychlorinated biphenyls)? PCBs may cause cancer, are endocrine disruptors, can be harmful to the immune & reproductive systems, can cause cognitive deficits in children born to mothers who have been exposed to PCBs, & other troubling effects.
Many of these fish oil products contain mercury as well which can cause severe health problems in the people consuming these. So what is a body to do?
Do your homework to find a quality fish oil.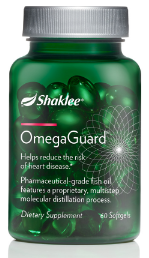 You have to be proactive to look at scientific studies to find a quality fish oil that you can trust.
Shaklee's OmegaGuard (TM) is ultra pure fish oil that can be trusted. If you want ultra pure fish oil with no toxins, Shaklee's OmegaGuard (TM) is your best choice and let me tell you why:
1. Shaklee goes to the deepest waters off the coasts of Japan to find the purest fish possible.
2. Shaklee uses a triple molecular distillation to remove all impurities.
3. This unique process actually concentrates the Omega-3s which makes them even more potent.
4. Unlike other brands, OmegaGuard (TM) contains all 7 Omega-3s.
5. You also get 1000 mgs. of important DHA and EPA in a single serving.
6. Shaklee's OmegaGuard (TM) is gluten-free.
And what are the potential benefits of taking a quality fish oil supplement?
1. Can reduce inflammation in the body.
2. Makes blood & blood vessel walls "slippery" to keep your blood flowing well.
3. Helpful for better memory and focus.
4. Reduces dangerous triglycerides.
5. Aids in weight loss.
6. Balances hormones.
What about just eating fish? Fish contains a lot of toxins. So it is not really possible to get a lot more fish oils that are pure by eating a lot of fish. In fact, fish "muscle" that we eat does not contain a lot of concentrated Omega-3s anyway. That's why quality fish oil supplements are the best option. However, you should still try to eat fish twice a week as it is a great source of low-fat protein.
Since you are committed to being the best you can be and want to stay in optimum health so you can accomplish your God-given purposes, you should support your heart with regular exercise, stress management, a diet low in fat and cholesterol, and supplement with a high quality fish oil.
Do your homework and find out which quality fish oil meets your criteria to entrust your body's need for fish oil to it.
Health Disclaimer: This post is the opinion of the author and these statements have not been approved by the FDA or the Shaklee Corporation. This is not intended to treat, diagnose, cure, or prevent any disease. Contact your health professional for all your medical concerns and be sure to ask him/her about quality fish oil.