Why You Should Market Your Business by Branding Yourself Online
| Category: Home Business Tips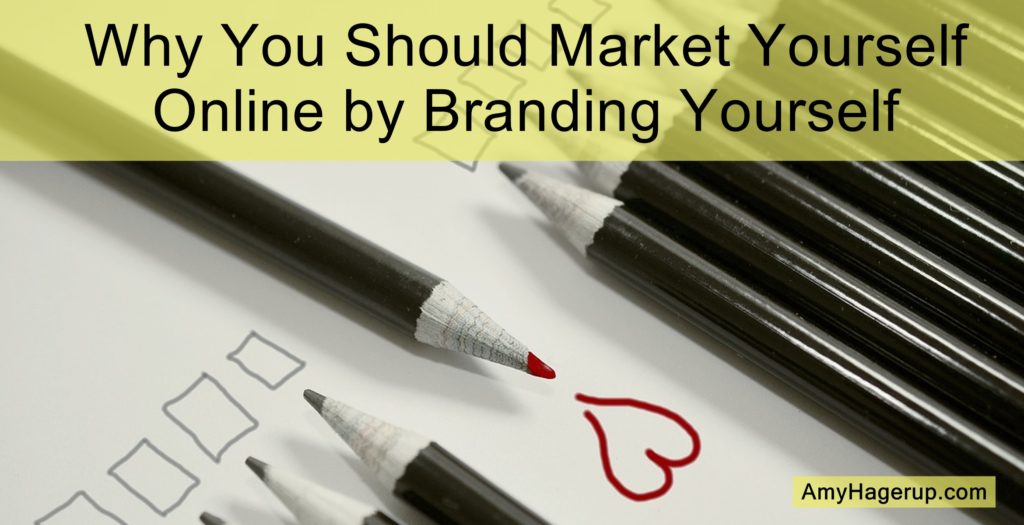 If you have ever been an employee or ever been in network marketing, then you will want to learn how to market your business by branding yourself online.
Not your company. Not your boss. Not your products.
But you . . . it needs to be centered around you. Your branding needs to be "You, Inc."
Why does your business need to be centered around you?
Here are four reasons to market your business by centering on you:

1. When your business is centered around you, you are a true entrepreneur – an original.
Your goals in your life and business are at the core of what you are doing. You move from being identified as a representative for a certain company, to be one who is, say, interested in helping women tell their stories with jewelry (Origami Owl) or committed to helping people to bless others in their lives by sending cards and gifts (SendOutCards). See the difference?
No one can "shut you down," "take away your downline," or "forbid you from earning income from another company" because you yourself are your own business. You are an original, not a copy.
2. You establish ownership and build a secure financial foundation.
This has a significant value in today's economy. Network marketing companies as well as brick and mortar businesses merge, go out of business, change their compensation plans, modify their rules.
If you brand yourself with your company or employer, you can lose what you have built overnight. There are many horror stories about that. You are in control of the asset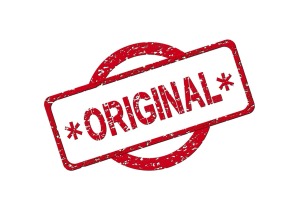 s your develop. These assets can include customer and prospect lists, testimonials, content you have created, traffic sources and accompanying relationships, and other streams of income like your own developed products and affiliate income.
3. You protect yourself from the hazard of becoming known as  "your network marketing company" lady or man.
I was once chatting with a lady who had sold L'Bri skin care products. She loved the products and still used them. I asked her why she didn't sell them any more and she said, "Because I didn't want to become known as the "L'Bri lady."
Whoa! I don't blame her for that at all. And I don't want to be known as "the Shaklee lady" either although I am very proud of my company, its integrity, and its mission.
Rather I want to be known as someone who is genuinely interested in helping you get healthier – whether or not you buy products from me!
When you brand yourself with who you are at your core, you can avoid being labelled with your company name – unless, of course, you use high-pressure tactics that chase people away.
Even if you are branding yourself with who you are, you still have to be careful with how you come across to people.
4. When your business is centered around what you offer and what problems you solve, you become a trusted advisor and expert in your niche.
This is critical if you want to attract clients to you rather than chasing people. Prospects are attracted to you because of the solutions you provide and the value you offer for solving their problems.
When you center your business around you, you are a true independent business owner.
Take me for example: I am the Vitamin Shepherd and I have focuses (should that be "foci"?): I am committed to the Lord and want to inspire you to grow in your faith as I share stories and experiences.
I also am a health and wellness educator, so I am passionate about helping folks to improve their health the natural way. I offer Shaklee health products for sale as part of my business.
And finally, I love to help folks like you be successful in running a home business and earning residual income from your business efforts, especially online.
That is how I am branding myself online and offline.
The Vitamin Shepherd encompasses all three of them as I want to lead others in the areas of faith, health, and home business success.
Here are five tips for successfully branding yourself online . . . oh, and one big no-no!
A Success Story to Support Branding Yourself Online
A gal unknown to me at the time had decided that she wanted to lose weight with Shaklee 180 products. She was "sponsor shopping" for someone who she felt she resonated with who would help lead her well.
Finding my blog, seeing that I am a committed Christian, reading my health stories, all attracted her to me. She messaged me, I called her, and the rest is history. She is an amazing friend who encourages me as well as a Shaklee client!
In summary, personal branding is about capitalizing on what makes you unique and differentiates you from others in your niche, attracting clients to you who resonate with who you are.
Branding yourself online with personal branding is very powerful because it enables you to send a clear and consistent message about who you are and what you have to offer.
You are "You, Inc."
What are you doing to brand yourself online?
This post was updated in October, 2016.
Disclaimer: There are affliate links in this post but there is no additional charge to you. I only promote products and services that I believe are of benefit to my readers.