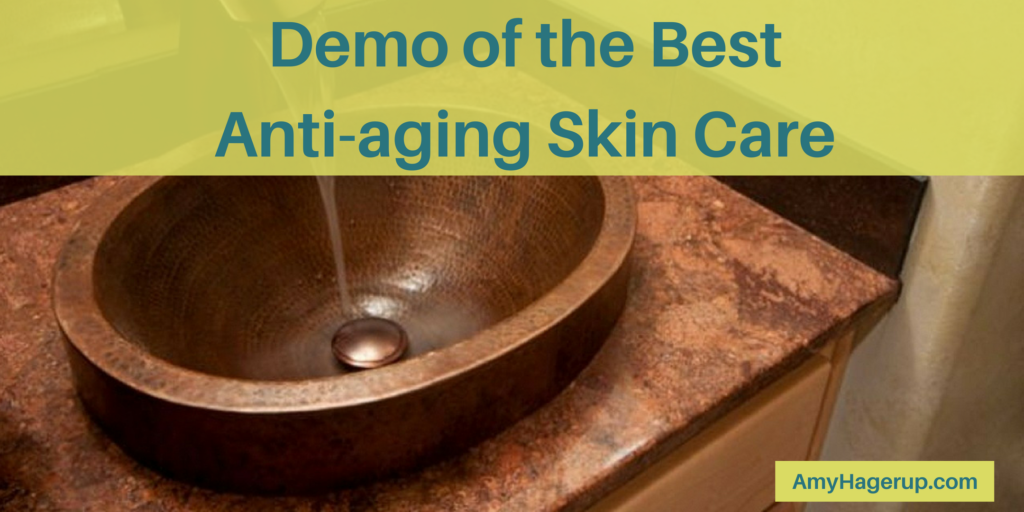 Watch the step by step demonstration of the best anti-aging skin care line called YOUTH.
My guess is that most women and many men are interested in finding the best anti-aging skin care products to help them look as young as they feel. I know I have been interested in that. There is big money in youthful-looks-promoting procedures like botox and face-lifts. But many of us don't want to go to those extremes and we prepare a natural route. That is why I am so excited to introduce you to Shaklee's anti-aging skin care lined called YOUTH.
There are four main steps to using YOUTH skin care as I demonstrated in the video:
(Note: Each product is packaged to be a two month supply!)
Step 1: Cleanse
YOUTH's 3 in 1 Luminous Gel Oil Cleanser is soap-free, pH balanced, and is a patented blend of vitamins and polyphenols. It also has exfoliating algae to gently polish, purify, and prepare your skin for this natural treatment.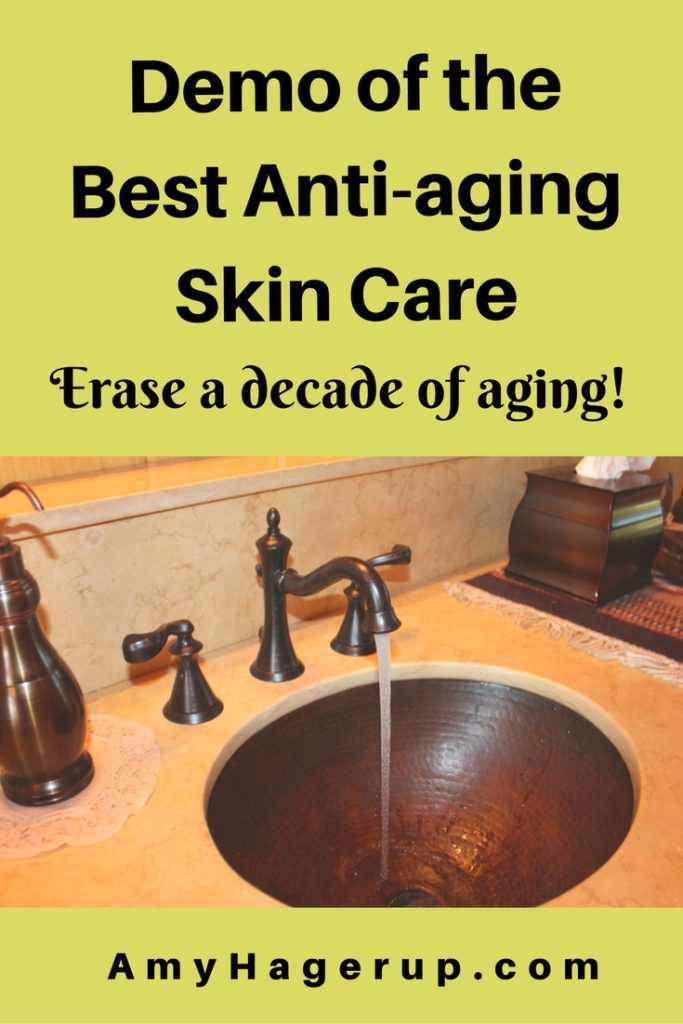 Step 2: Tone 
This next step of Perfecting Skin Toner frees your skin of dull cells and environmental pollutants. This product goes beyond the basics to exfoliate, hydrate, and nourish your skin with a patented blend of essential vitamins, polyphenols, and botanicals for glowing skin.
Step 3: Hydrate
The YOUTH Activating Serum has 10x the actives normally used to provide the critical step of regeneration. This serum supports collagen production and renews at the cellular level. The results are seen in your skin acting younger for superior radiance and rejuvention.
Step 4: Moisturize
There is a daytime option for this step as well as two night-time options.
For the daytime, Age Defense Mineral Moisturizer protects your skin from more than just the sun. It contains natural marine biopolymers to protect your skin from pollution. The patented antioxidants protect against free radicals.
Chemical-free SPF30 Broad Spectrum is derived from mineral zinc oxide. As someone who has been unable to wear anything with SPF in it on my face, I was overjoyed that the SPF in this product doesn't bother my eyes at all – probably because it is all naturally sourced. That's a win for me!
For the nighttime, Advanced Renewal Night Cream comes in two formulations: light for oily skin and rich for dry skin.
Advanced Renewal Night Cream (light) uses extracts from marine algae, muscadine grape, and Lotus Japonicus, plus other antioxidants to support your skin's cell renewal while you sleep. The proprietary botanical blend helps collagen and elastin production so that skin appears younger looking, smoother, and more luminous.
Advanced Renewal Night Cream (rich) includes shea butter and jojoba to deeply hydrate and soften skin. Marine algae plus vitamin-rich antioxidants help to energize and support your skin's natural cell renewal process while you sleep. We like help on our skin while we sleep, don't we?
Bonus to Restore Radiance
Radiance C + E packs a powerful does of 20% pure Vitamin C and Vitamin E plus raspberry cell extract to plump, brighten, and visibly reduce the appearance of lines and wrinkles. This best anti-aging skin care product also reduces the appearance of age spots, smooths skin texture, and improves overall skin tone. For better results with the four steps above, add this product immediately following use of the toner.
What I love about the Radiance C + E is the convenient single-dose capsules (they look like a tiny gold 'kiss') that are plant-based, vegan, and 100% biodegradable. The individual capsules allow for a preservative-free formula – and you also don't contaminate the other product in the jar when you dip some out with your finger. Sweet!
Start with the whole regimen here and get the Radiance C + E for free!
Finishing Touch: Beauty Balm
Perfect your look with YOUTH Activating BB Cream for flawless, glowing skin. This multi-tasking, 5-in-1 Beauty Balm is formulated with muscadine grape polyphenols to protect against damaging free radicals. It also boasts of Vitamins C, E, and B5 to nourish your skin. Green algae helps improve firmness while an ocean-derived polymer creates a pollution-protection shield. This product also has the naturally-derived zinc for a chemical-free SPF30 Broad Spectrum UVA/UVB sun protection.
What are the 5 tasks the BB cream does for you? They are evens, corrects, hydrates, nourishes, and protects. It comes in four shades so check those out. I love it!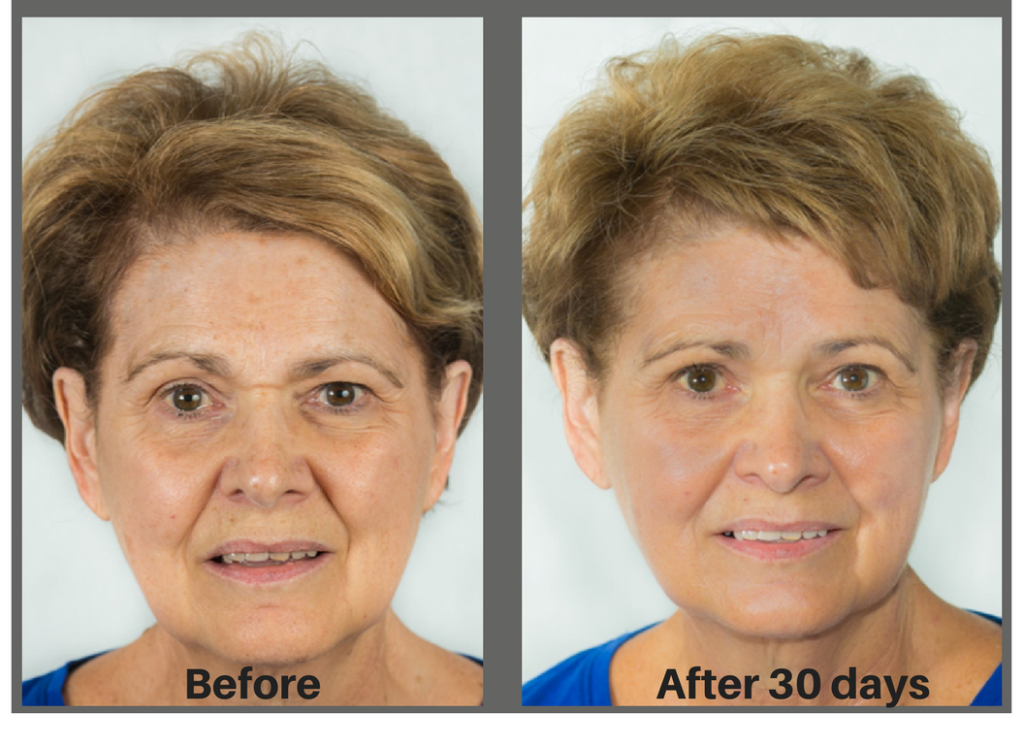 Check out Nancy's before and after photo. Isn't this amazing? She certainly does look a decade younger.
It's been 8 years in the making and like all Shaklee products, it is 100% money-back guaranteed. Be sure to take a before photo. I think you will soon agree that this is the best anti-aging skin care ever!