When God Blesses Your Direct Sales' Business with Special Clients Who Encourage You
| Category: Faith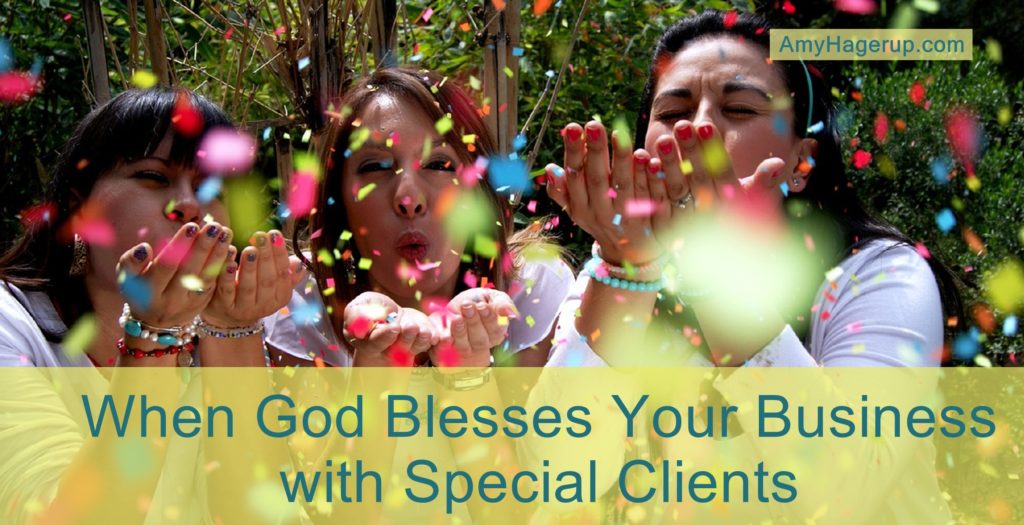 One day I was chatting with another Creative Memories' consultant about our workshops that we regularly held for our clients. She told me about customers who complained about their space or asked why she didn't serve diet coke as well as the regular coke. She was frustrated by lack of sales at her workshop though her clients had mountains of paper and stickers that they brought with them.
I felt bad for her situation but I also told her: "My clients aren't like that at all. They are grateful for whatever I serve them, they always adapt to their space and never complain about it, and most of them try to buy at least some small item from me if not a lot more than that!"
If you are in a service or product business, then you, like me, deal with clients as the lifeblood of your business.
I have been truly blessed with special clients in all of my businesses.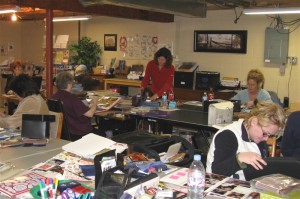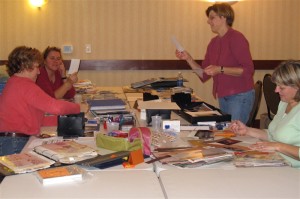 In my Shaklee business, Elaine, Becki, Mike, Nancy, Connie, and many others not only order every month, but send me encouraging emails on how they are getting healthier!
So when my Creative Memories business came to a close in late 2013 with Creative Memories' bankruptcy, it was definitely the end of an era for me. But I have the treasured relationships with many, many special clients from building my Creative Memories' business.
Creative Memories' Bankruptcy Was a Blow to Me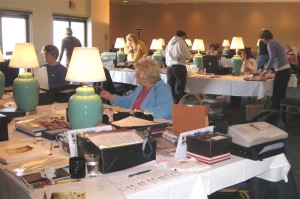 Even though I was slowing down significantly due to building my Shaklee business, Creative Memories was still a big part of my life. You can tell that just by all the albums and digital books on my shelves.
So to read of the bankruptcy was still a sad day for me.
The co-founder, Rhonda Anderson who loves the Lord like I do, is one of my favorite people and I hated to think of this happening to the company she helped to found. Creative Memories' mission and the quality of the products is something I was always proud of.
A Special Client Sent Me a Heartwarming Email  of Thanks
I am blessed with amazing clients – two of whom took me out for my birthday one time! This special email from another client, Shelly, warmed my heart and helped me weather this new twist in my life:
"I'm sorry to hear about Creative Memories bankruptcy. CM has always had such excellent merchandise and the vision for the company is so great. You have had such a huge impact on women's lives and their families through Creative Memories, Amy, helping women to pull together those treasures of family life and faith to leave for the next generations.
You've enabled us to tell our stories through such a wonderful tool. I know your ministry through Creative Memories will continue to live on as children and loved ones continue to enjoy the albums for years to come.
Thank you so much for making the process so much fun – I will always remember the fun times at your house where we were able to work on things together and your sweet personality and servant's heart.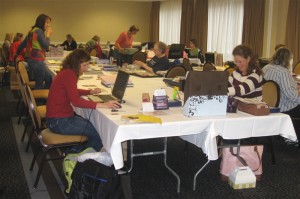 I know God will continue to use you as you do your wellness business. You are a natural for working with people!
Thanks again, Amy, for many wonderful years of working on such treasured projects together.
Blessings, Shelly"
Thanks so much, Shelly, for taking the time to write all of that and encourage me. You are one of my many special clients.
This causes me to remember the power of an encouraging word, an encouraging email, or a special card in the mail.
I Thessalonians 5:11 says, "Therefore encourage one another and build each other up."
That is what we are able to do for each other – in our work, in our families, in our everyday lives. And that is what my special clients have done for me . . . and continue to do!
Do you have special clients who have encouraged you?