Words of Encouragement Can Lift a Person Up
| Category: Faith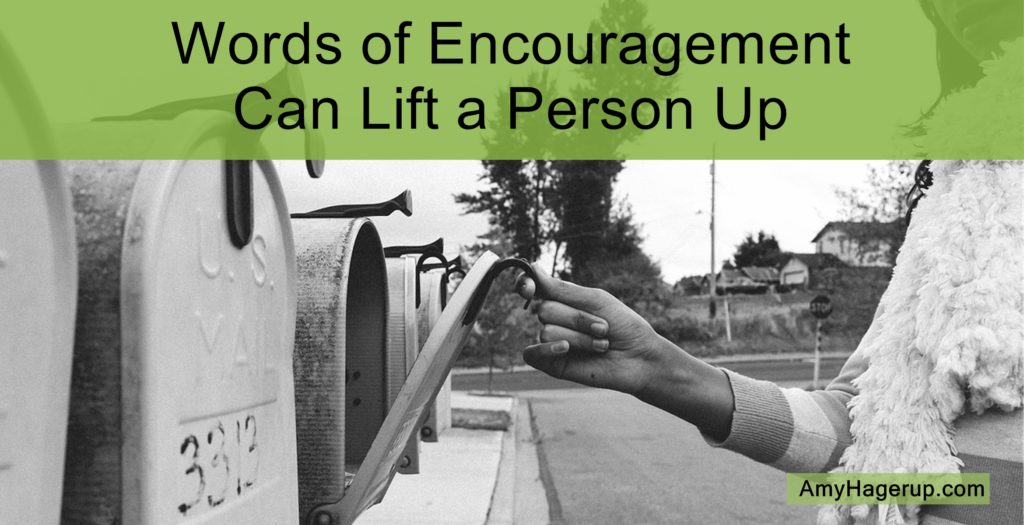 Have you ever thought about the impact that words of encouragement can have on a person?
I had a strange thing happen to me last week. Listen to this quick video about what happened:
I received a letter that said "do not open until May 3rd." That was strange – May 3rd isn't my birthday.
It was an amazing letter of encouragement.
Then I got two more words of encouragement in the next few days – one by text and the other by email!
By the fourth day when I got a birthday card wishing me a happy 60 birthday from a special online friend, I knew something was up. How would this gal have known that I was having a birthday in 55 days AND that I was going to turn 60!
As it turned out, one of my sneaky daughters had planned with all my friends and family members for me to receive a card, email, text, flowers, or package every day for the 60 days before my birthday! Amazing. I put them all together in an album because that made a serious collection of encouraging words!
Encouraging words really lift our hearts.
Who has impacted you in your life that you can encourage?
Write a letter, send an email, or send a text to someone to tell them how God used them in your life. Doing something like this goes right along with the theory to be living life on purpose.  Don't you agree?
I Thessalonians 5:11 says "Therefore, encourage one another, and build up one another, just as you also are doing."
Words of encouragement go a long way to lift someone up. I'm proof of that.
Our encouraging words have the ability to influence others too as I shared in this post.
Making good choices in our everyday lives include being proactive to encourage those in our spheres of influence.
Share with us when you received powerful words of encouragement.
Photo Source: Microsoft Free Images
This post was updated in October 2016.